Forget calling Vanessa Hudgens', Selena Gomez' and Ashely Benson's film Spring Breakers - with the number of premieres and press junkets this trio has been on these past months, we think it should be renamed Groundhog Day II.

Not that we're complaining - the more events planned for Spring Breakers, the more red carpet looks we get to see. Spanish capital Madrid was the latest stop on the tour.

For the premiere, Vanessa opted for a dazzling red number, which was bare at the back and embellished with sparkly silver motifs. Looking as though she stole Angelina Jolie's famous leg pose, she matched the dress with a pair of patent silver heels.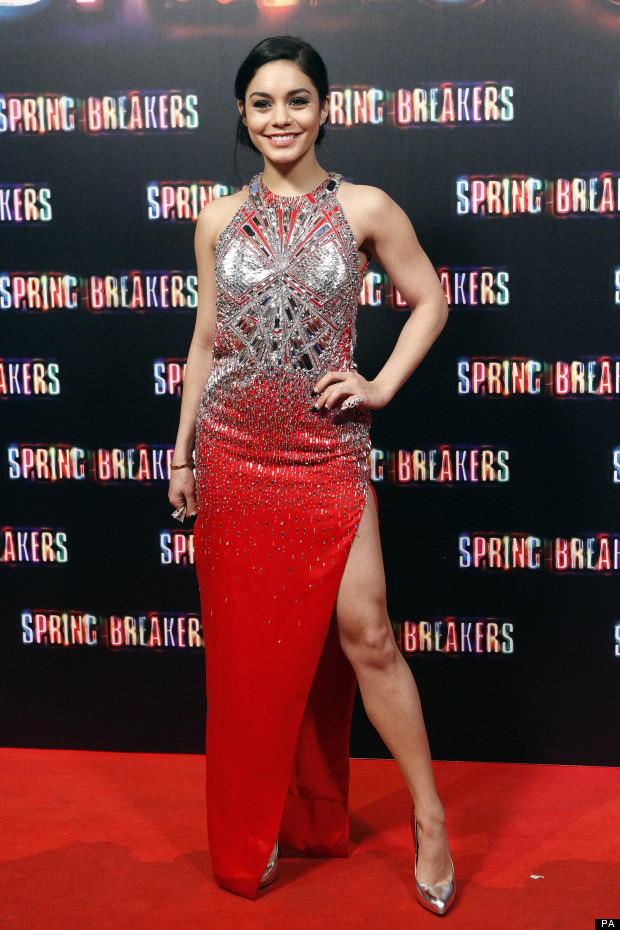 Next up is Latina sensation Selena. in a black and lace floor-length gown.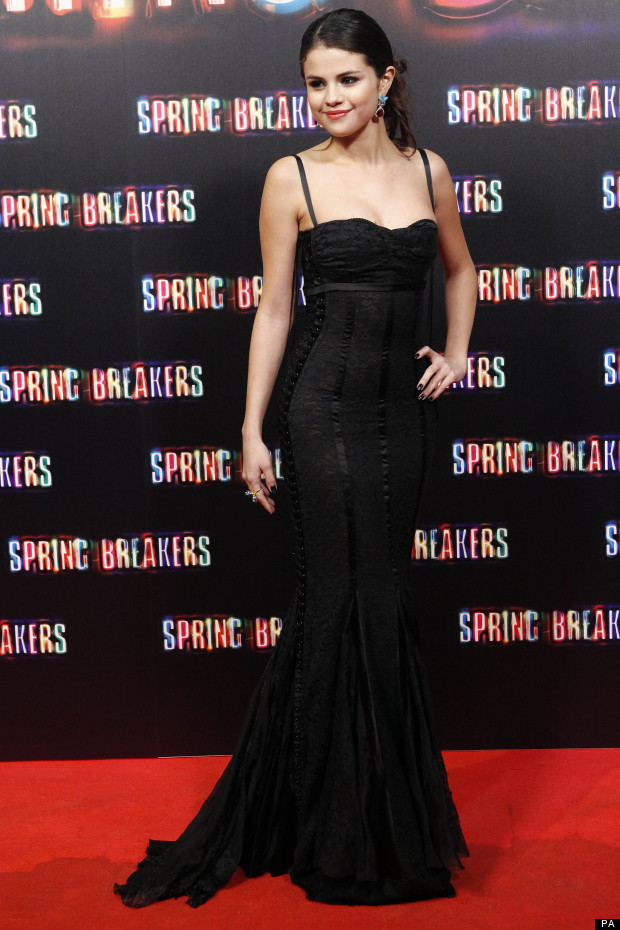 And finally we have Ashley, who also opted for black with a lace detail.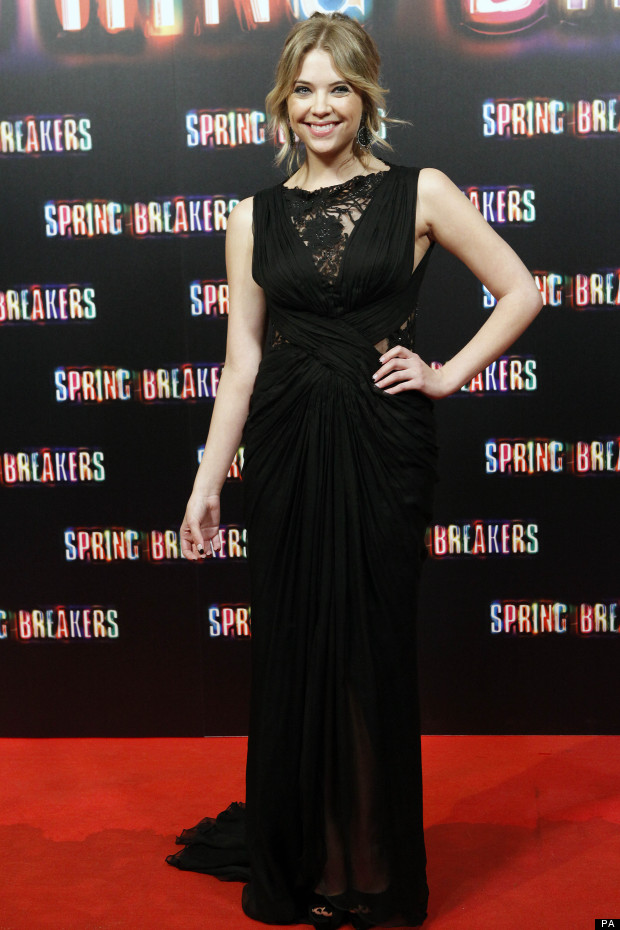 Which look is your favourite? Let us know by leaving a comment below.

Would you like to see Angelina's leg again? Here's a gallery. There's no need to thank us.