In the world of wedding dress design, Vera Wang's dreamy, elegant gowns are sought-after by brides all over the world. So - why has the renowned designer just introduced a trying-on fee in her newly opened Shanghai store?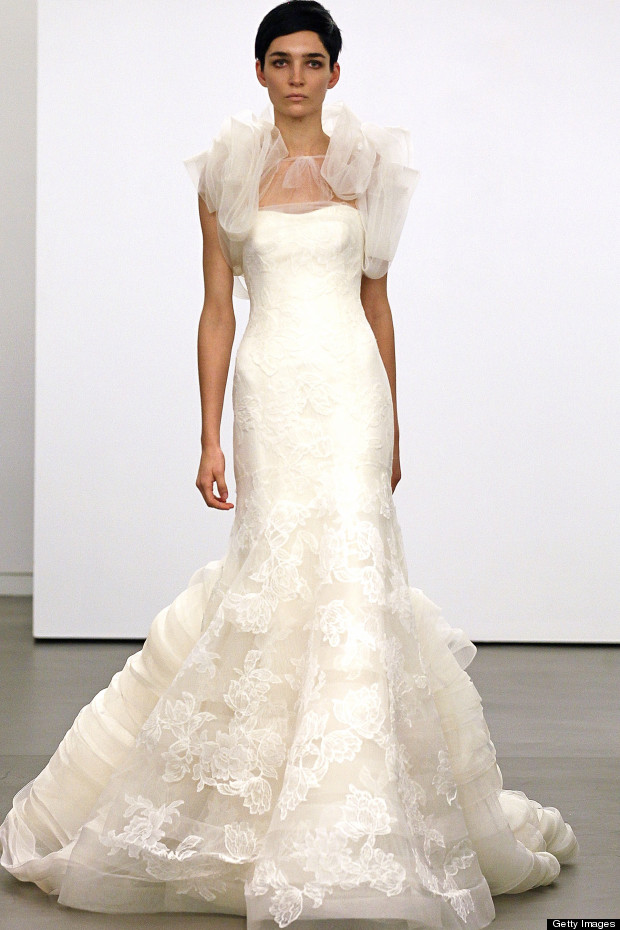 Global Times reports that customers will be charged £317 for a 90-minute session to try on the wedding dresses. This amount will be deducted from the full price if the customer makes a purchase; otherwise it is non-refundable. Photos are also banned inside the store. And the reason behind this idea? A statement from the brand said it was "to protect the copyright of the designer."

Great! There must be loads of girls who are happy to spend £3000 to £30,000 on the most important dress they will ever where without finding out what it looks like or heaven forbid, take a quick picture on their phones to get opinions from their mums, sisters, friends. And if you do want to try on before you realise that it's a ridiculous amount of money to splurge on one item of clothing? Ka-ching, that'll be £300, please.

Each of Wang's designs are custom made, they're nothing short of beautiful and when you're already spending a small fortune on the dress itself, some might ask, are the extras really an issue?

In a nutshell, yes of course they are. When did trying on a dress become a privilege? When the average wedding now costs £20,000, which bride wants to spend an extra £300 and walk away with NOTHING from it?

Money aside, this is also a worrying step for the industry overall. The process of shopping for a wedding dress should be exciting and non-exclusive. It would be pleasing to think that a girl could walk into a shop to get ideas and inspiration about the kind of style she wants to wear, without being sent the "you can't afford me" message.

Surely, this elitist rule is a ploy to separate the "serious" shoppers from the wannabe Wang wearers, but what's the harm in dreaming of wearing one of her signature strapless designs? In the long run, will excluding customers really turn out to be profitable for the brand? In the words of Pretty Woman Vivian Ward, rejecting clients when they walk in the door could be a "big mistake".