Who? Heidi Klum, or Cleopatra, should we say.

What? Not even Hurricane Sandy could hold Heidi Klum's Halloween bash down for too long. The former Victoria's Secret angel was as outrageous as ever for the belated party on Saturday night, dressed as Cleopatra. She had hundreds of rhinestones glued to her face, as well as an enormous gold headdress with five ruby-eyed cobras slithering out of it. There was also a black dreaded wig, and big wings coming out of her gold sequin dress. But the strangest bit? We're not so sure Cleopatra walked around in gold trainers stuck to sequin-covered bricks...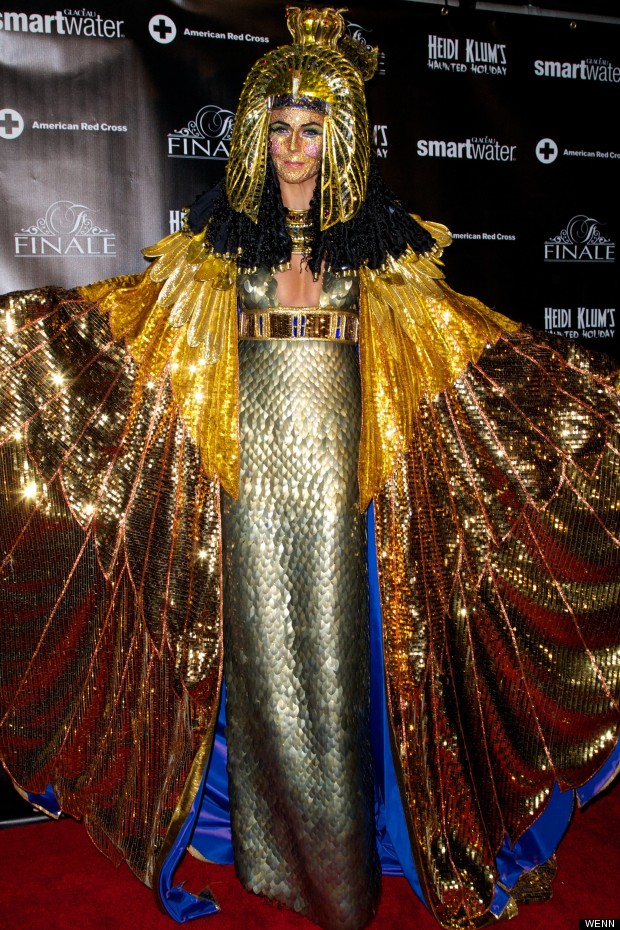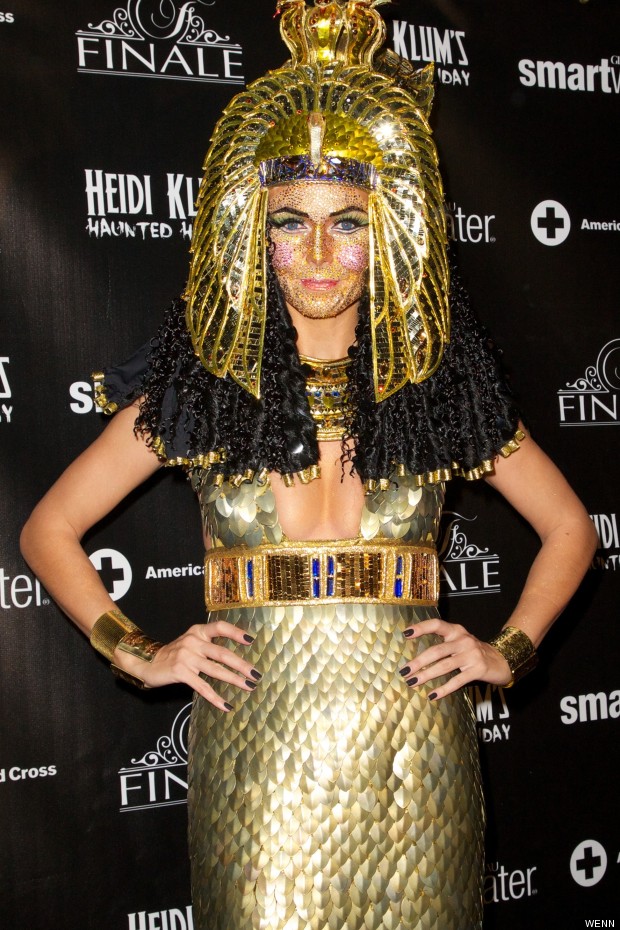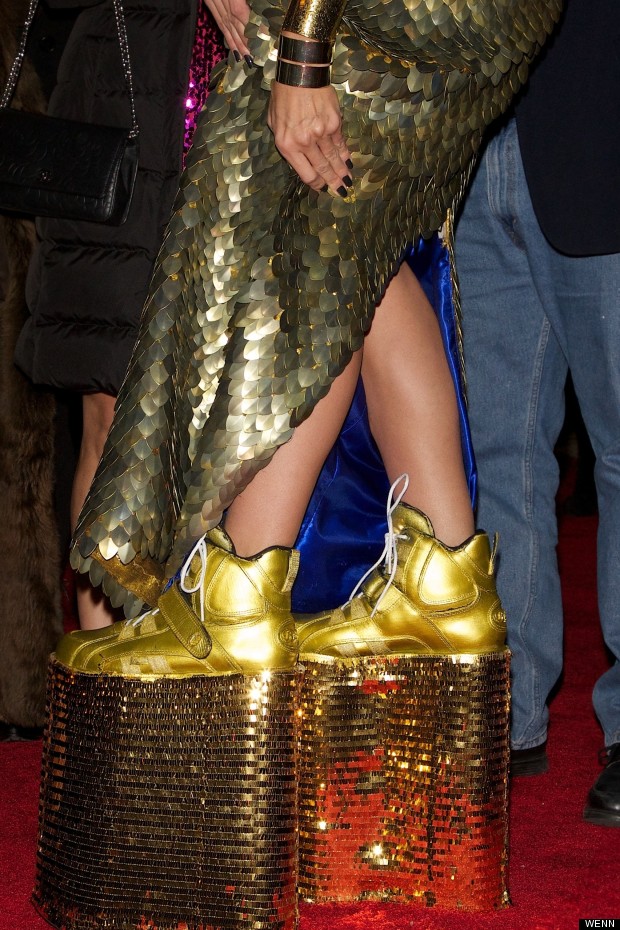 Where? Heidi Klum's 13th Annual Halloween Party in aid of the Red Cross' Hurricane Sandy effort, Club Finale, New York, 1 December.

Verdict? She's certainly achieved the no-mean-feat of topping her previous dress-ups, but the question is: What on earth will she do next?