This may very well be one of the strangest things we've seen... Olivia Newton John and John Travolta have reunited especially for Christmas. Wella, wella, tell us more...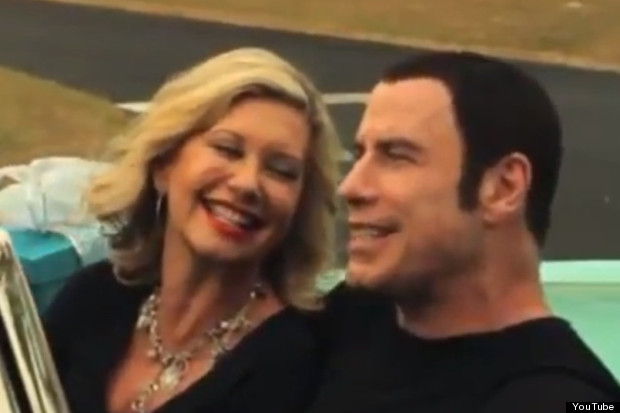 Grease's Danny and Sandy electrified the 70s with their whirlwind romance, and now 34 years on John and Liv have returned to their roles to raise money for charity, but the video for I Think You Might Like It is more Grease Frightenin' than Grease Lightenin'...


The pair are in good company with the likes of Barbra Streisand, Tony Bennett, James Taylor, Kenny G and Cliff Richard featuring on the Christmas album which has been produced to raise money for a range of charities for children and disabled people.
Watch the full video on YouTube.
We desperately want to watch
Grease
after all that, but we'll have to settle for these 1950s pics instead.