Robbie Williams has teamed up with design partner Ben Dickens to create a menswear collection labelled, Farrell.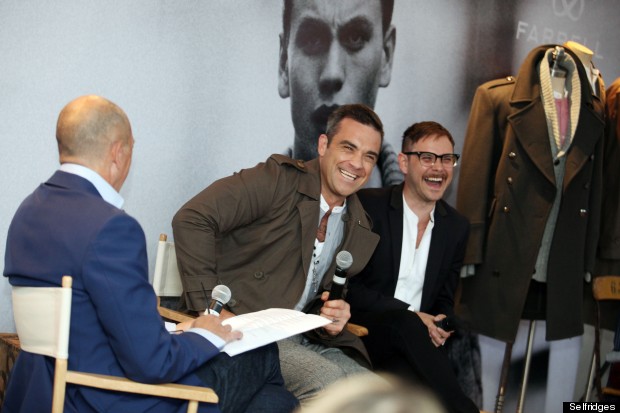 During an interview with Dylan Jones at Selfridges, Robbie talked about the inspiration behind the clothing brand. He said, "My grandfather, Jack Farrell - Jack the Giant Killer - was a huge man, built like an Irish navvy, fought in the Second World War, lived on a council estate. He was the first real male figure in my life - he was an honest man, he taught me how to box, I was surrounded by women and he worried that I was going to be a sissy. The integrity of his influence runs throughout the collection".

Robbie continued to explain the aim behind. He told Dylan, "every piece within the Farrell collection is designed to become a longstanding part of a man's wardrobe, growing and evolving with the wearer over time".

This very much explains Farrells moto: "Wear it in, Wear it out".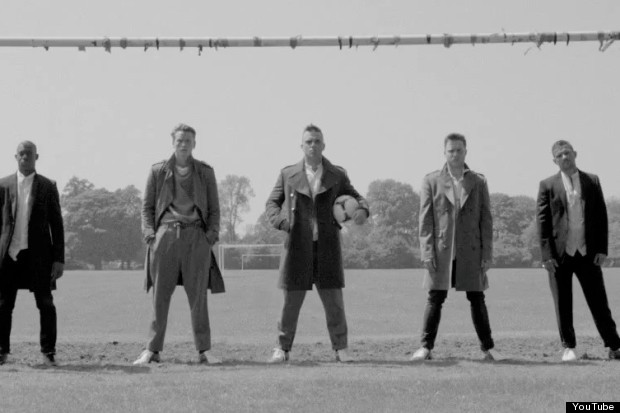 So what other way is there to advertise this brand then to throw in a manly game of football. Robbie put together a group of men, dressed them in Farrell clothing and encouraged the competitiveness of his players. Within this group of men was singer Olly Murs, who might we add looks rather dashing in the advert.

Take a look at the advert below and let us know:

1. How do you rate the Farrell collection?
2. Who looks best? Robbie or Olly?

Enjoy!