Oh my days, we've figured out who's covering the Duchess of Cambridge's maternity leave - it's Andy Murray's Kate-a-like girlfriend Kim Sears!

Think about it - Kim is the perfect sub for the Duchess. She stands by her man, always says the right thing (which is sort of, well, nothing) and has the best effing Chelsea mane since, er, KATE.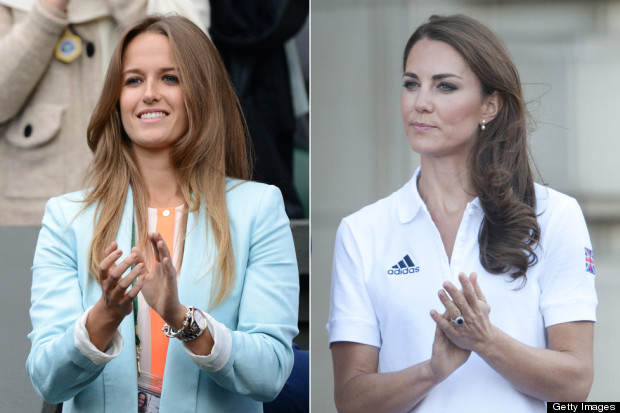 Her style is demure but on trend in a classic way and she's managed to break into a bloody terrifying family. Would you cross Judy Murray? Exactly.

Here's how the recruitment conversation between The Cambridges HQ and Sears probably went*:

Kim: "Hello, Murray Towers?"

Cambridges HQ: "Yah. Hi hi. Kim there?"

Kim: "That's me, yes hello."

Cambridges HQ: "Yah, quite. It's the Cambridges here and we're in a bit of a pickle actually."

Kim: "Ah..."

Cambridges HQ: "Need someone to make Britain look good while Duchess is popping out the heir and all that, hmmm?"

Kim: "Er, right."

Cambridges HQ: "You'll have to cover for her, old bean. Perfect hair for the job, that's what we all said, haw haw!"

Kim: "But...but... I've got Wimbledon and stuff. Andy might win, you know, and then..."

Cambridges HQ: "Oh don't be a bore, old girl! Literally best time for all this. You'll be at Wimbers doing your duty and Duchess will be with baby. Hurrah!"

Kim: "But... but... what about my job?"

Cambridges HQ: "Job?"

Kim: "You know, I paint people's pets and stuff..."

Cambridges HQ: "Hawhawhawhawhawhaw! Genius! Hilahrious. Off you trot, pip pip!"

(Line goes dead)

Disclaimer: It didn't go like this at all or even happen, because this is completely made up.