Yes Sharon Stone you DO look totally amazing for 55. Yes, you do dress like a total goddess. But those are not valid excuses for going out sans bra. As Kanye West would say, Yeezus!

The actress was spotted shopping in Paris in eastern-style silk trews, matching cardigan and an extremely see-through maroon top. Hey Sharon, we can literally see all of your boobs, nips and all.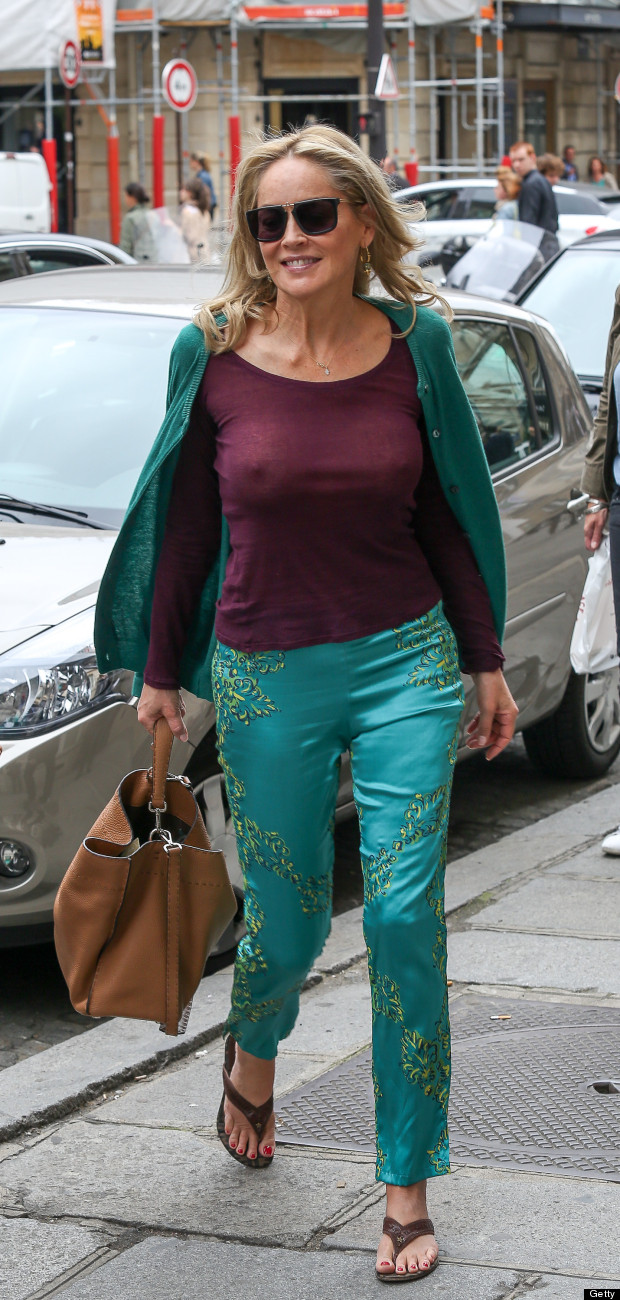 We know, sometimes, on super-rare occasions you may just have to step out of the house without a bra, but c'mon Sharon even your gravity defying boobs could do with a little bit of coverage.

There are only a handful of situations when you are allowed to be seen in public missing your brassiere:

1. When you've got a super-tight (preferably supportive) dress on.

2. When you need to pop out for milk so throw on a massive baggy jumper and hit Tesco Metro.

3. When you're feeling brave and prancing around topless on a nudest beach - but when does that ever happen?