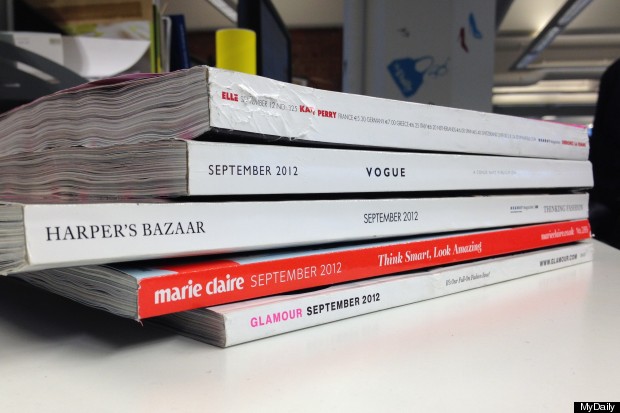 The September issues of American fashion publications are notoriously chubby. We were reminded of this because we just found a pile of this year's offerings on the fashion desk and tried to lift them all at once.

The logical thing to do at this juncture was clearly to measure and weigh them all and find out OFFICIALLY which fashion magazine has been overindulging on paper and ink this season...

FYI: We used the standard BMI calculation (kilos divided by height (m) squared) which we are well aware was not designed to be used on inanimate objects but we don't care and also shut up.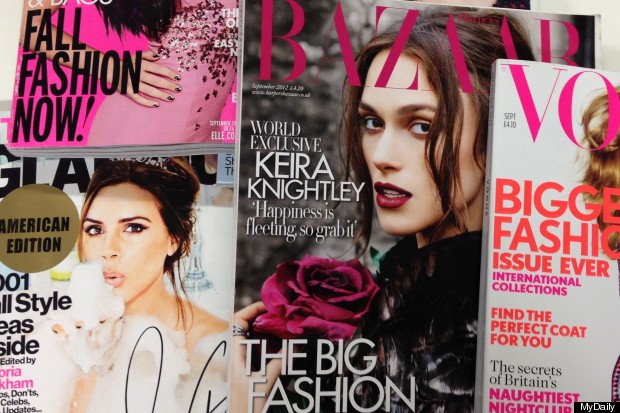 THE RESULTS:

Glamour = 6.98 (which is PALTRY especially given it didn't even have the fewest pages)

Marie Claire = 9.41

Harper's Bazaar = 9.41 (Harper's was a fair bit heavier than Marie Claire but it cheated by making itself a lot taller)

Vogue = 14.39

But the winner, with 606 pages (including 88 pages of adverts before you even hit the list of contents) and a BMI of 15.65, is American Elle which left all the other in the "VERY severely underweight" category to embrace a life of chubbiness in the "severely underweight" arena.

Now if you'll excuse us, we need to find a shelf for these bad boys that won't buckle under the weight...

Wondering who's behind the American Vogue September issue? Here she is...