Maybe this explains why Madonna has been dressing SO strangely as of late...? Her toyboy dancer boyfriend, Brahim Zaibat, is the bloke behind controversial fashion line Defend. The brand which uses a AK47 rifle as the logo, is already a firm favourite with celebs like Rihanna, Chris Brown and Madge herself - of course!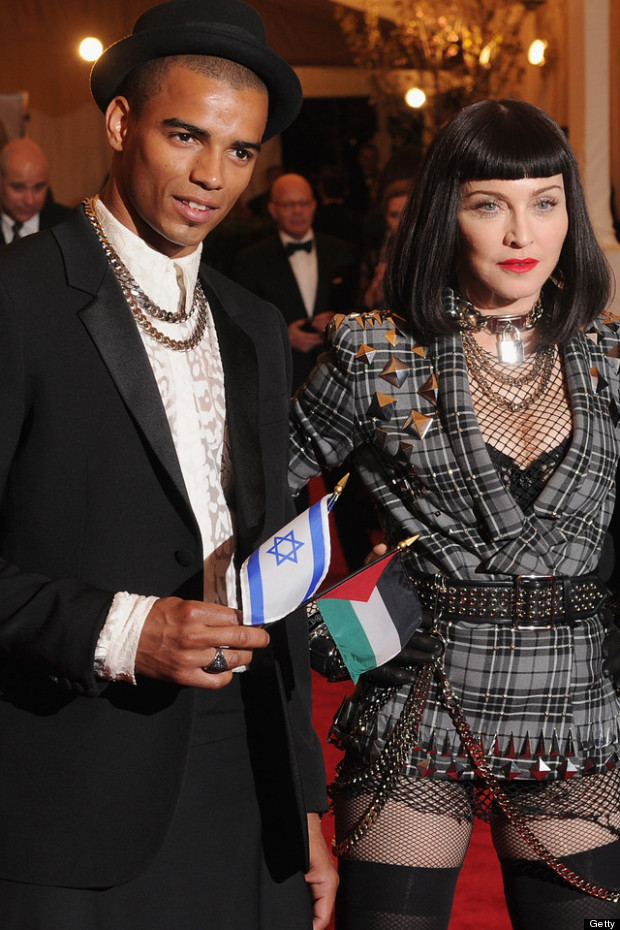 According to The Sun Brahim understands his dancing career has a shelf life and, "wants to put in the work to learn more about the industry." Fortunately for the fledgling designer, his material girlf has already introduced him to her friend and creative director of Givenchy, Ricardo Tisci.

However, Zaibat's weapon-heavy garms - which include the slogans "Countdown to violence" and "Peace = War" - has already been met with criticism.

There's nothing like a spot of controversy to get chins a'wagging. Speaking of which check out these celebrity ad campaigns that had everyone up in arms....