Life's a beach when you're Rosie Huntington-Whiteley, or any sparkly A-lister flooding our Instagram feeds with oh-my-god-you're-actually-in-paradise-ALL-the-time snaps. Hashtag NO FILTER *sighs, collapses on keyboard*.

Ok, so we love a good Twitter pic and we're totally hooked on Instagram too but it's pics like these from Rosie that confirm suspicions that the life of a supe just looks a whole lot better.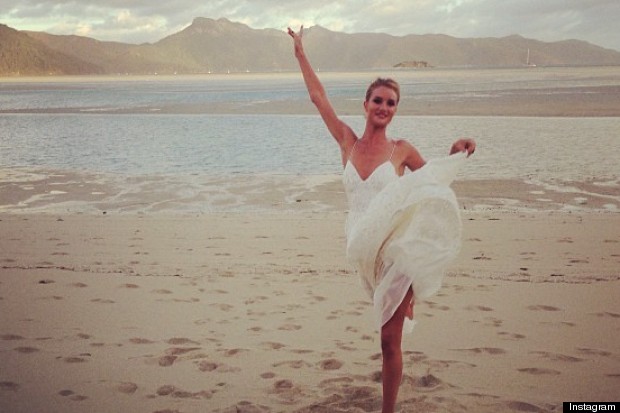 After Tweeting these looks-like-holiday photos, Rosie declared that she was actually taking some time out after working on a shoot with Modelco Cosmetics all day. Camera front, beach front and crazy beautiful, man, this girl literally has it all.