If it weren't for the long pink talons and all the bling we probably wouldn't have recognised pop princess Rihanna as she strutted through the streets of Paris sporting a full blonde fringe and big ol' sunnies.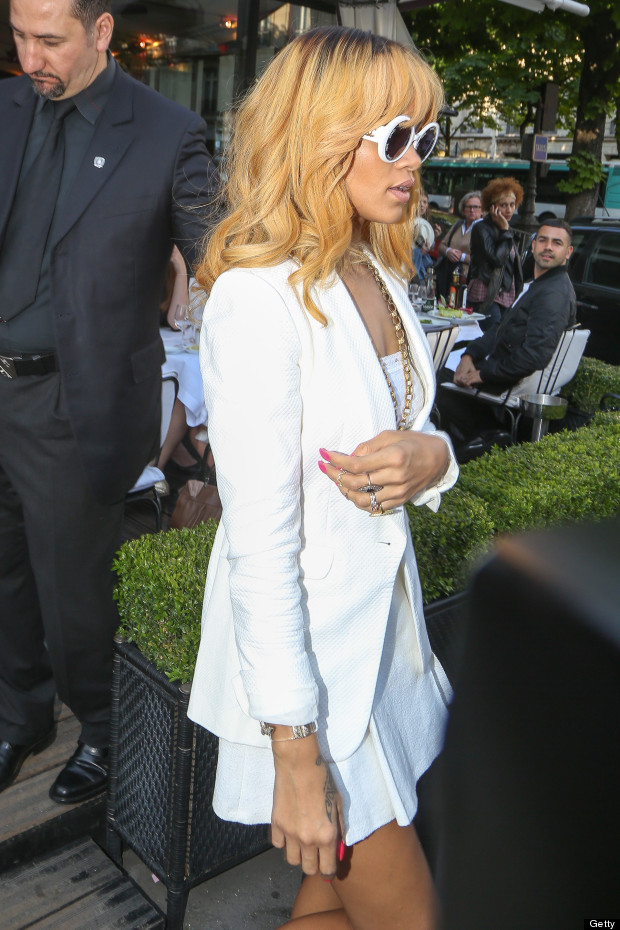 The star was looking chic (can you look chic in a crop top and metallic platform trainers? Let's go with yes) in a cool sports luxe ensemble.

Seeing as she was in Paris and all, RiRi gave a nod to the French donning a pair of super-round Chanel shades which matched her all-white look perfectly.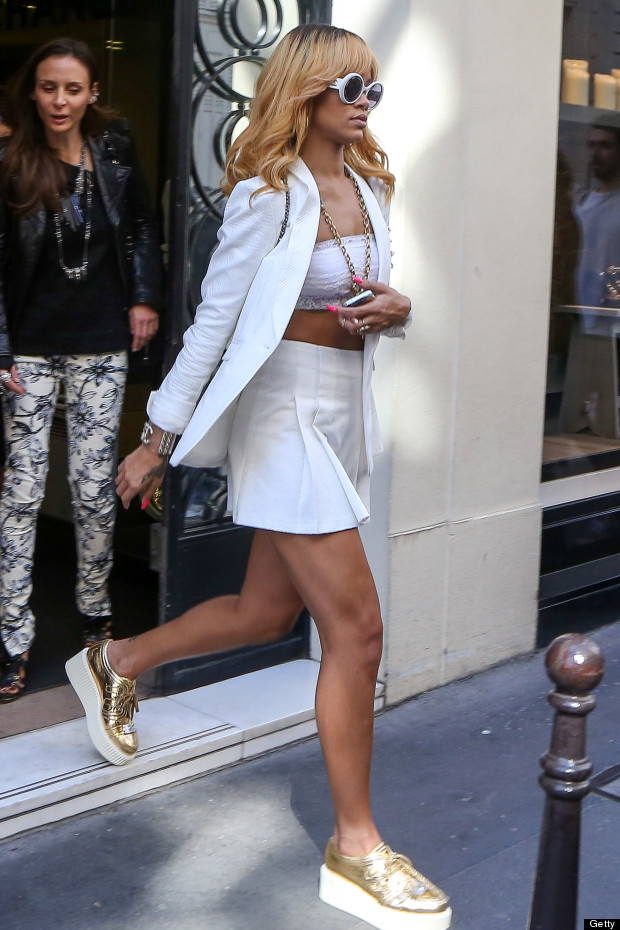 The songstress, who will soon be heading this side of the Channel to play gigs in to play in Cardiff and Manchester, proved herself once again to be on top of the trend and had us wondering why we haven't invested in more white garb... Off to the shops we go.