So Andy Murray made history on Sunday, right? We mean he was the first Brit to win Wimbledon since Fred Perry in 1934, 35 and 36, right? Wrong. He was the first British MAN to win in 77 years.

In reality, during that space of time, four British women have won the championship. Funny how that slipped everyone's memory...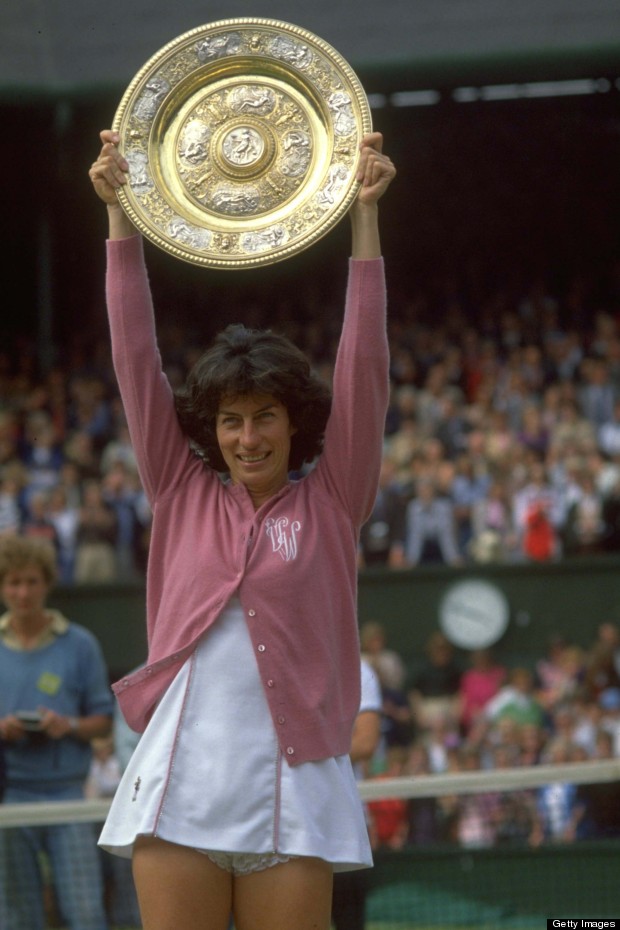 However, you'd be forgiven for not knowing that women have reigned supreme at Wimbledon in the last 77 years. Just check out the front pages of every national newspaper on Monday morning. "Murray ends 77-year wait for British win," claimed The Times. The Telegraph wrote, ""After 77 years, the wait is over". AND not forgetting The Daily Mail, "Andy Murray ends 77 years of waiting for a British champion".

Here's the facts:

1. The British public weren't left waiting long at all for a Brit champion after Perry
Dorothy Round Little won the women's singles – for the second time in her career – just one year later, in 1937. Hmmm, 12 months doesn't seem like such a hiatus at all, does it now?

2. A British woman won again in 1961
Partially deaf player Angela Mortimer was triumphant in the early Sixties - but when was the last time you heard that name? Have you even heard her name at all?

3. Another UK woman won in 1969
British underdog Ann Haydon-Jones beat legend of the sport Billie Jean King to win just eight years after Mortimer. Who'd have thought it?

4. And ANOTHER British woman won in the Seventies
Virginia Wade took home the single trophy in 1977 - making it just a 36 year wait since the last Brit champion. But perhaps 77 just has a better ring to it.

Andy Murray's achievement on centre court should still go down in history and sure, his victory is something to celebrate. But let's not forget the women of Wimbledon who, so far, have kicked the boys butts.

Sure, the Twittersphere has picked up on the #everdaysexism nature of this newspaper headlines, but some responses have been less than reassuring...

"Duh, it's obvious they meant men's tennis. WTF you going on about?" wrote one male tweeter. And, we're not sure about you but that really doesn't instill us with much confidence.

So let's just say it - because very few other people in the media will - British women are better at winning Wimbledon than British men. And isn't that something to be proud of too?