Paloma Faith has confessed she'd never dream of lip-synching a la Beyonce at President Obama's inauguration. The Hackney-born star told The Telegraph after her American Express Platinum Cashback Gig at London's Union Chapel on Sunday night, "I wouldn't... For me the point of performing live is that it is an unique performance." Although the 27-year-old is dead against miming along to a pre-recorded track, she did admit that she HAD to do it once. "I was so ill once I couldn't sing but I was told I had to go on and mime," she said.

"It was a total disaster as I'm not used to it so my mouth couldn't do the shapes at the right time."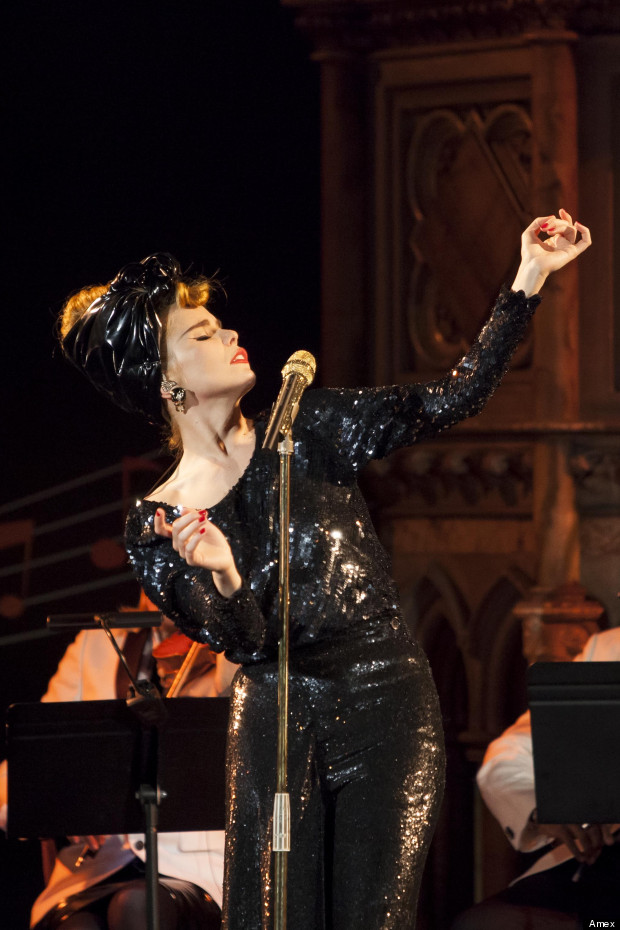 We're totally with Paloma on this one, who wants to go to a gig and listen to a recording? As well as giving a totes authentic performance it means situations like Ashlee Simpson on Saturday Night Live circa 2004 are 100VIRTUAL-hpGallery-28423023FFEB00&videoControlDisplayColor=%23191919&shuffle=0&continuous=true"; src_url += "&onVideoDataLoaded=HPTrack.Vid.DL&onTimeUpdate=HPTrack.Vid.TC"; if (typeof(commercial_video) == "object") { src_url += "&siteSection="+commercial_video.site_and_category; if (commercial_video.package) { src_url += "&sponsorship="+commercial_video.package; } } document.write('');