Argh. Our love-hate (mostly hate) relationship with the mullet dress continues. But is it just us, or does Rita Ora kinda manage to pull off the look here?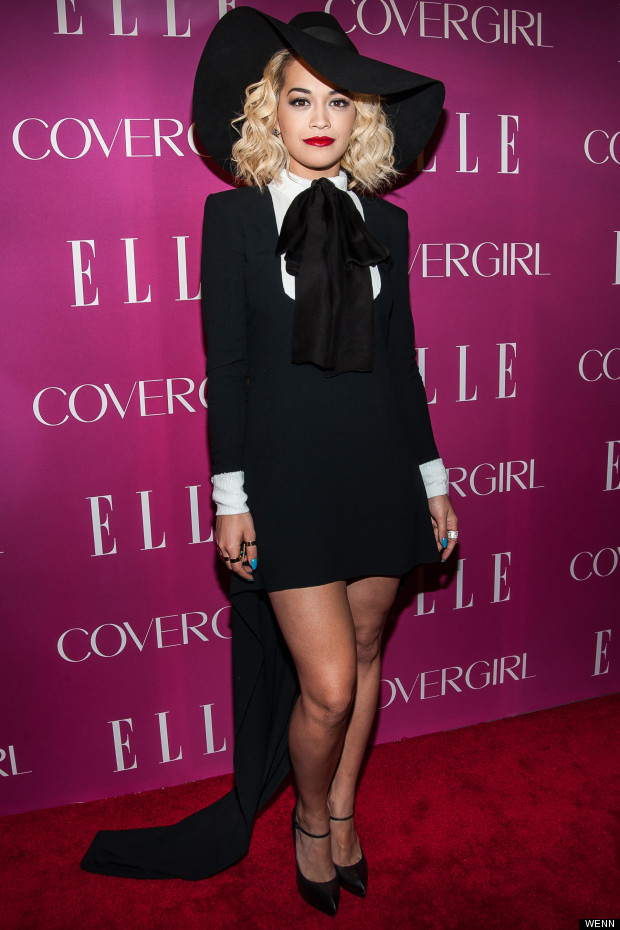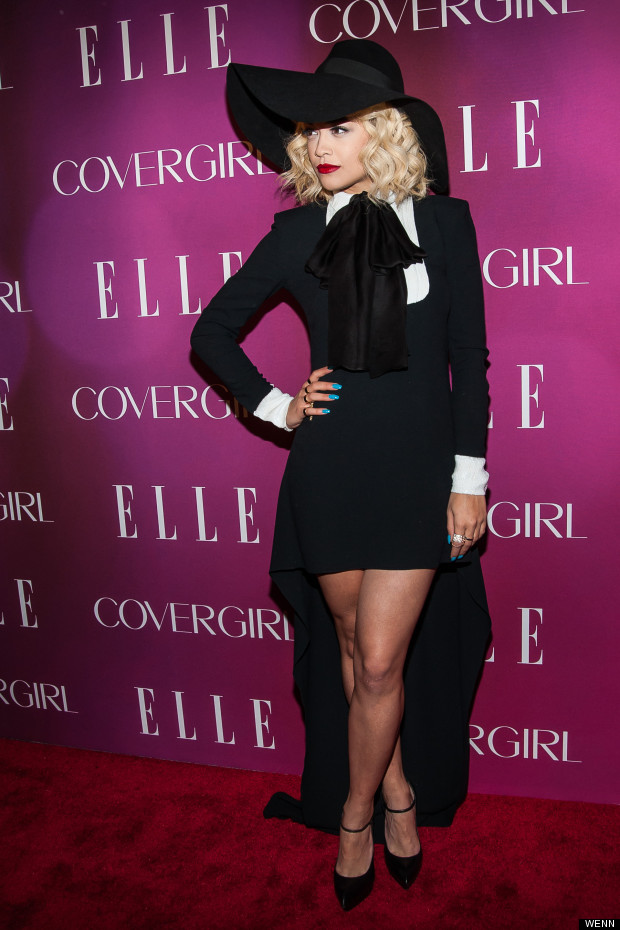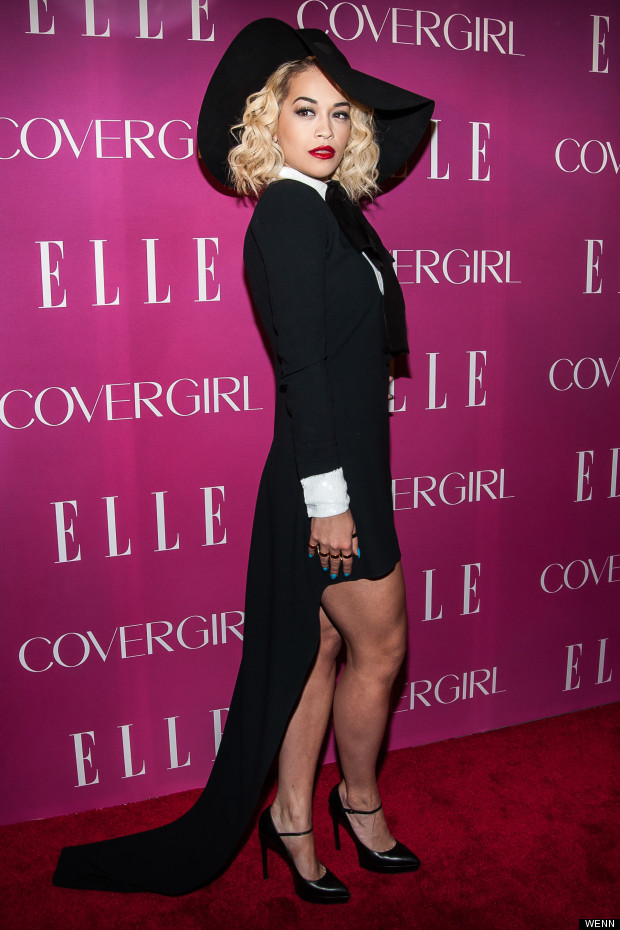 The singer rocked up to Elle's 4th Annual Women in Music Celebration at the Edison Ballroom in New York looking like some kind of vampish Little-Red-(or Black)-Riding-Hood-meets-Jennifer-Lopez in her long-sleeved monochrome dress and floppy hat, which she jazzed up with red lips and teal pointed talons.

We're not in Ora of it (see what we did there?) but somehow Rita makes this frock look good.