NEW GIRL CRUSH ALERT! Ex Emmerdale actress Jenna Louise Coleman was officially stunning as she hit the red carpet at the Empire Awards on Sunday. The 26-year-old brunette was stylish and then some in a daring double lace Katya Katya Shehurina ensemble.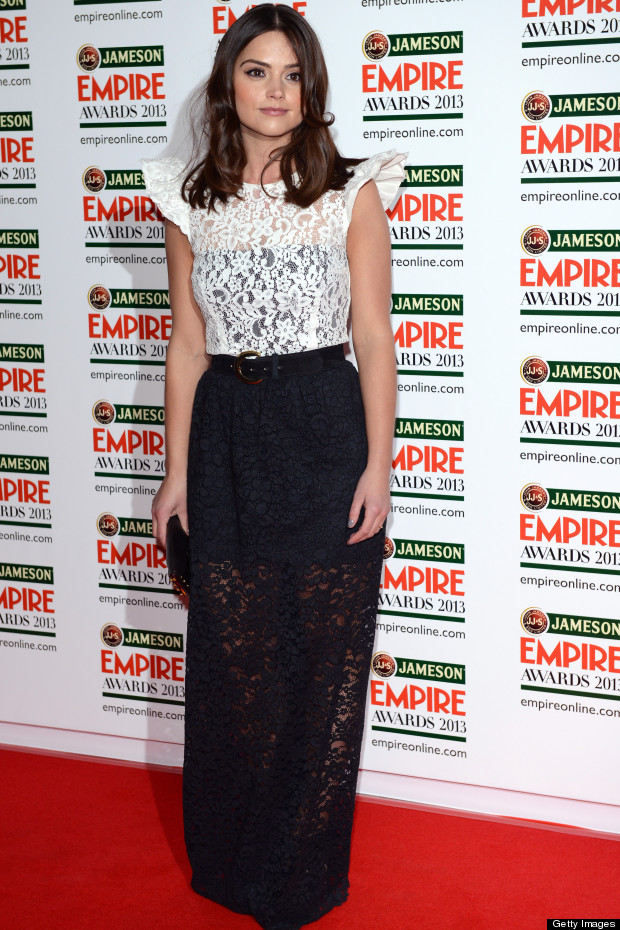 Triumphantly avoiding looking like she got tangled in granny's dirty nets, Jenna gave the boyish monochrome trend a new AND ever-so-girly lease of life. We approve.

Jenna is set to star alongside Matt Smith *jealous face* in the upcoming series of cult telly show Dr Who and we have to say we're not going to tire of seeing her and her fash-tastic offerings any time soon.

Move over Mila Kunis there's a new brunette beauty in town!



For more pics from the film awards, check out the gallery below...