Heidi Klum makes it all look so easy.

She might be a model, TV host, America's Got Talent judge, businesswoman, fashion designer, girlfriend and busy mum to four children, but don't think for a second that Heidi lets her fashion slide because of her hectic schedule and plethora of work commitments.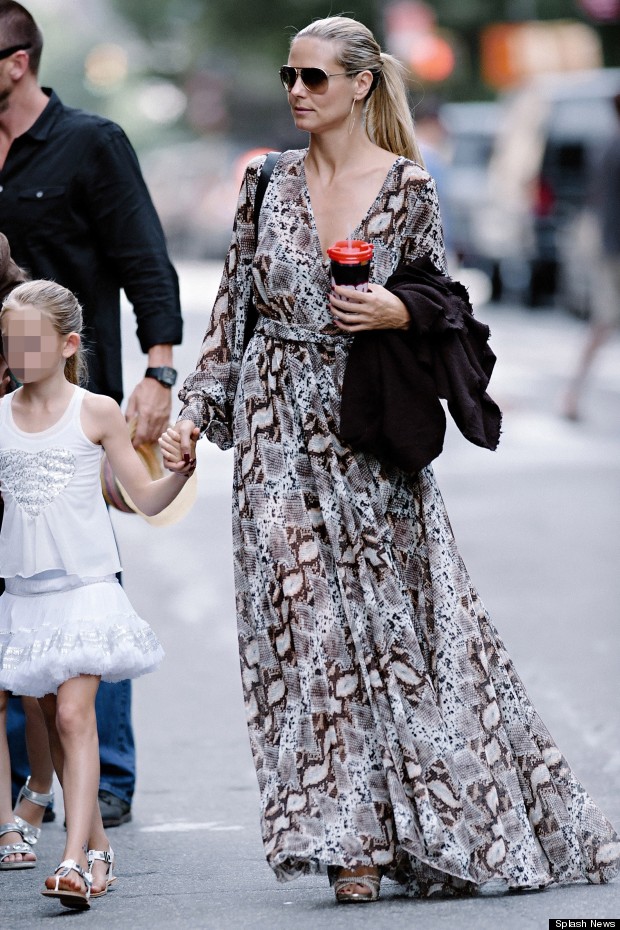 Yesterday's outing was a case in point. Heidi was spotted heading out to a family dinner in the Big Apple wearing a chic snakeskin maxi dress, shades and a slicked back high ponytail. It's a relaxed and comfortable look for a busy mum on the move but it also has 'yummy mummy' fashion type written all over it. We wouldn't expect anything less.

Supermodel? More like superwoman.

See more of Heidi in our gallery.