The road trip, particularly the American one, is a highly romanticised concept. In reality, or in my reality at least, it involved a mild panic attack and a run in with a hay truck. This is my story of London to Palm Springs by way of L.A.




Getting on the road first involved getting on a plane. A Virgin plane to be exact, and thanks to the Upper Class situation I slept for the full 11 hour flight. Over the course of the next week I left my travelling companion, Sophie Ball (VIP services at All Saints - who I owe this epic trip to) in disbelief at my sleeping capabilities. It's a skill. If they gave out medals for that sort of thing... #JustSaying

Hiring a car at LAX is a massive downer. You land: "Yay I'm in Los Angeles!" And then it's: "Oh look I'm on a shuttle to the the left of nowhere to pick up a vehicle after a one hour line at immigration."

Once we picked up the keys to the Jeep (BEEP BEEP), we found our way to The SLS Beverly Hills our luxurious home for the night.




I haven't stayed there before, and decided not to opt out of a 'tour' of the room with the bellboy. Instead I challenged myself to find the hi-tech light switch without help. It took approx. 25 minutes, so I just went to bed.

With jetlag on our side, we hit the road (again) at 8am. I had visions of tucking in to pancakes en route at IHOP, no one was up for it so that didn't happen. We were in a convoy with some friends/speed deamons... I couldn't keep up so four hours and some change later, and after an altercation with the bastard sat nav, we arrived at The Viceroy. Hello Palm Springs! The land of gays and greys! So, I am told.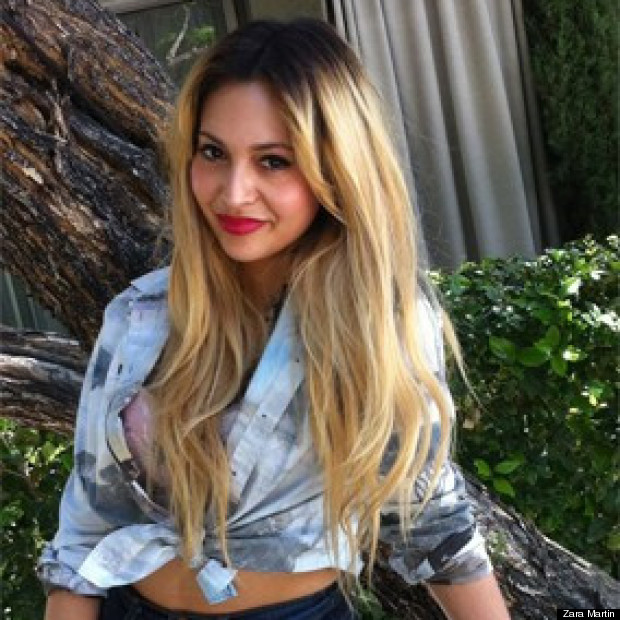 When 200,000 people don't descend on the desert (which I am now fully acquainted with after having to walk five miles across it in CAT EARS. Long story.) on a given weekend Palm Springs provides a beautiful backdrop to chill out to. So chilled, in fact, it could be mistaken for one large rehabilitation facility.

BUT...

It's weekend one of Coachella so it's all about the music, and the pool parties. The Nylon and Mulberry pool parties to be exact (because those were the best of the bunch).

The last and best night saw all the Hip Hop heroes; Dre, Snoop, Fiddy, Slim, Wiz and a massively awkward hologram Tupac (RIP), take to the main stage. My mind was blown but in the back of it was the thought that we had to wake up and drive back. No one talks about the return journey of a road trip, and now I know why.
Thank you to All Saints and Virgin for the experience. It was emotional.

Love,

Zara x

By: Zara Martin

Zara's trip was arranged through Virgin Holidays. Four nights in Palm Springs with VirginHolidays + Hip Hotels, including Virgin Atlantic flights andaccommodation at ViceroyPalm Springs withbreakfast and car hire included, starts from £879. Prices are per person based on two adults travelling and sharing a premium room,price includes all applicable taxes and fuel surcharges which are subject tochange. Prices are based on select departures from April - May 2012. Visit www.vhiphotels.co.uk or call and speak to a VHip Travel Guru on 0844 573 2460. All clothes available in stores nationwide or online at www.allsaints.com