We're sure Zachary Quinto and Chris Pine were only too happy to be the outer layers of this Zoe Saldana sandwich.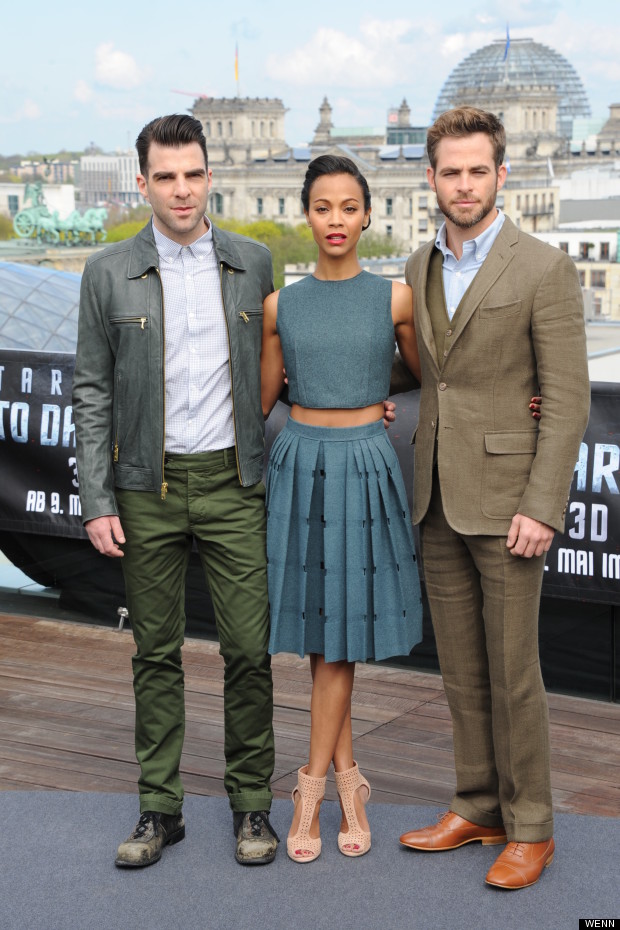 The actress was looking on fine form in a sea-green crop top and matching midi skirt from Calvin Klein Collection at the photo call for Star Trek Into Darkness on the China Club rooftop in Mitte Berlin, Germany.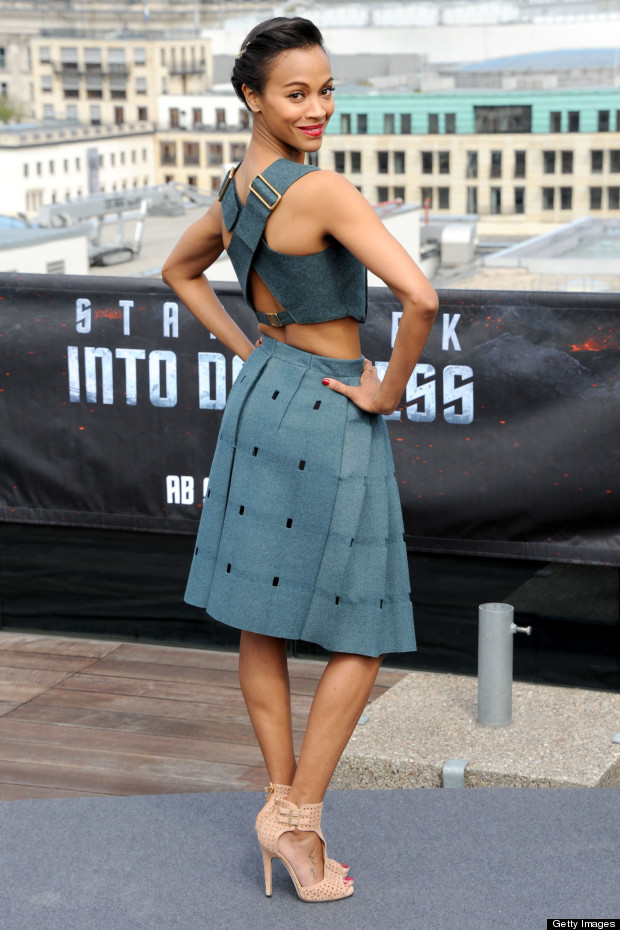 Zoe posed for pics with the boys, as well as her female co-star Alice Eve, who was pretty in a floral embroidered LBD and ankle boots.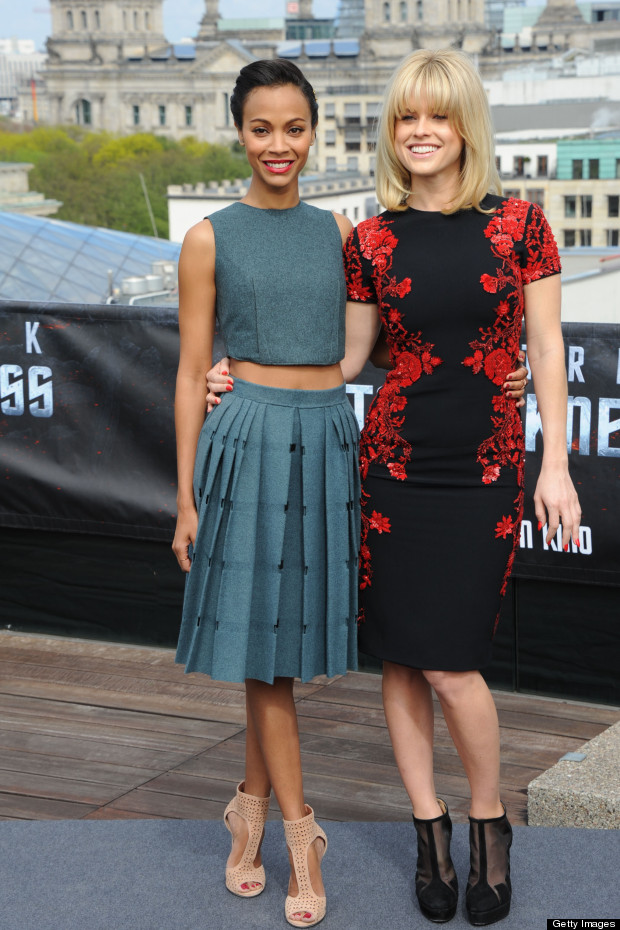 Zoe paired her two-piece ensemble with a stunning pair of beige shoe boots, an elegant updo, and hot-pink lip pie.
We love.