We love how film premieres bring out the best in celebrity fashion, and Zoe Saldana was showing everyone how it should be done on the red carpet at the German premiere of Star Trek Into Darkness at CineStar in Potsdamer Platz square in Mitte, Berlin.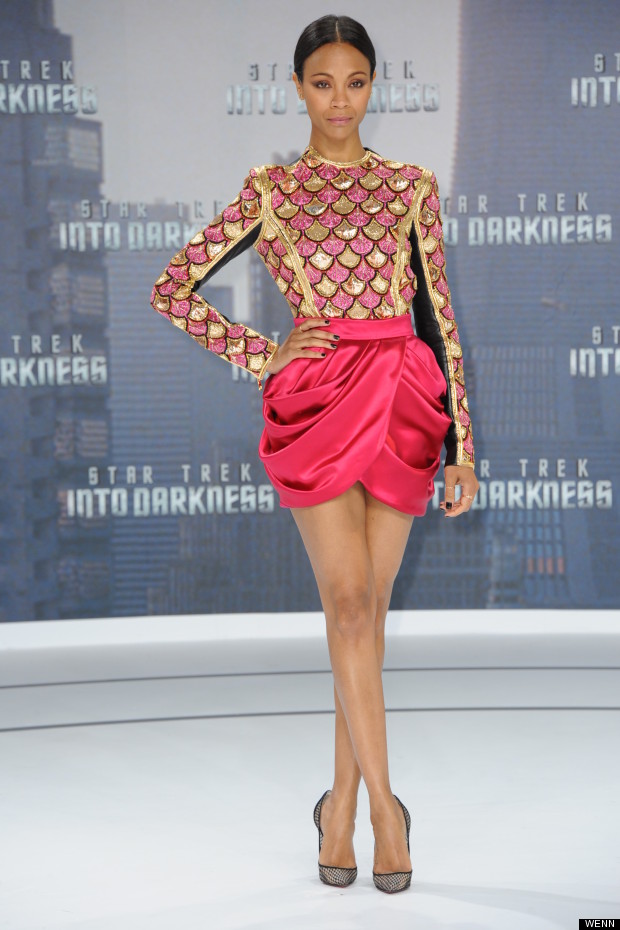 Her raspberry wrap-front Balmain dress with a scallop-print gold-embroidered top was exquisite, and the Louboutin pumps the perfect accompanying heels.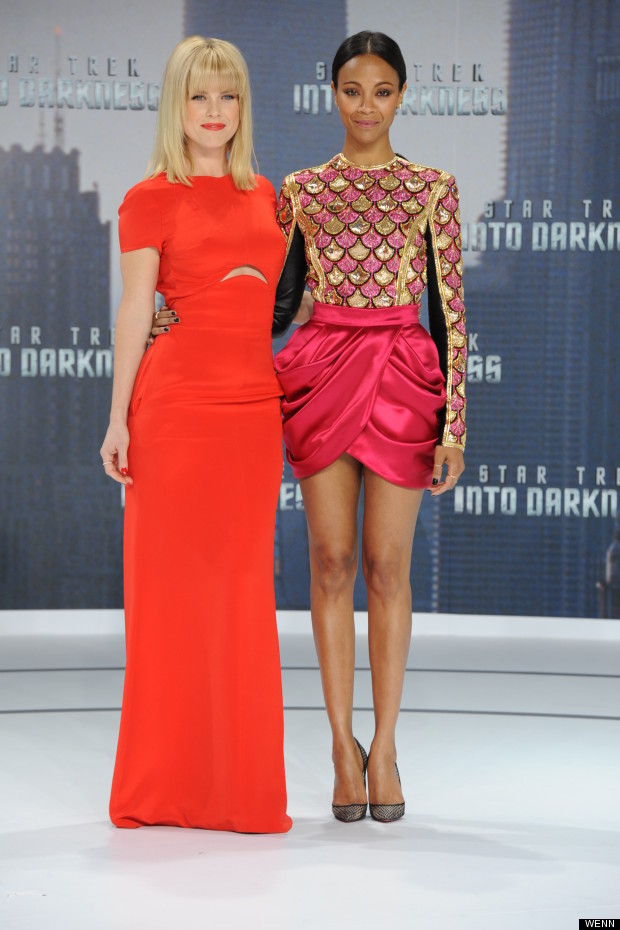 The actress' co-star Alice Eve was also stunning in her scarlet Emilio Pucci gown, while Zachary Quinto and Chris Pine were doing their thing in a slim-fit charcoal suit and a beige tweed-style number.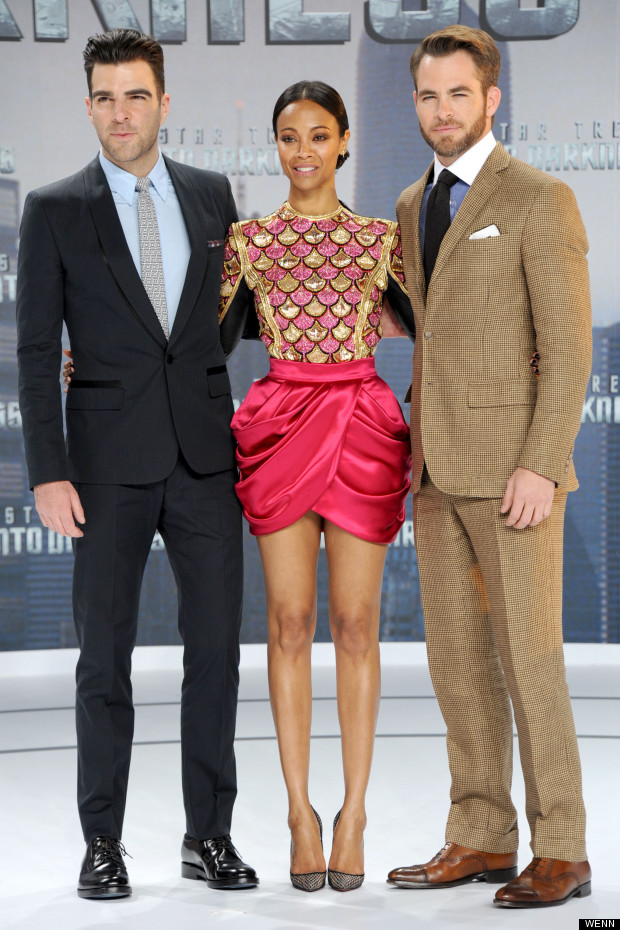 Successful premiere style? Deffo, and then some.