Who doesn't love a good cuppa? Being dunked into water like a teabag on the other hand is another matter. Will Gore on the latest episode of Britain And Ireland's Next Top Model.

This week The Guardian's website has carried a video of everyone's favourite politicised hip-hop star, Mos Def, highlighting the ills of Guantanamo Bay by engaging in a spot of forced feeding.

Not to be outdone, this week's hopefuls on Britain and Ireland's Next Top Model decided to match Mr Def's bravery by giving water-boarding a try for our viewing pleasure.

I'm joking, of course. When the girls entered a murky warehouse where a murkier water tank awaited them, it was for nothing more innocent than an underwater photoshoot. As far as BINTM (as I'm contractually obliged to refer to it at least once per blog) is concerned the only torture doing the rounds is inflicted on us poor saps who have to put up with charisma vacuum Tyson Beckford every week.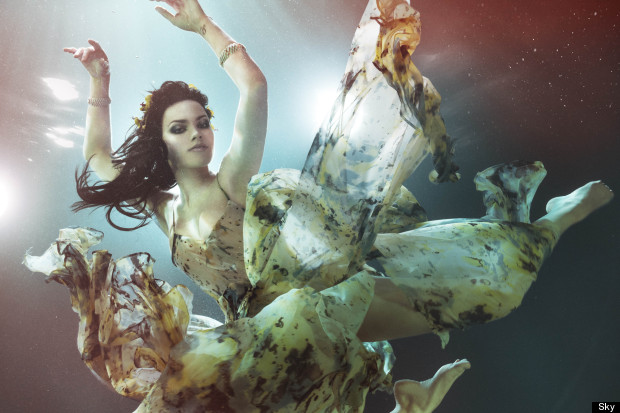 This time around he had been hauled off his sofa after last week's virtual no-show to oversee the session. The pictures were being taken for the benefit of Top Tea (You can say what you like about Next Top Model but it sure does attract the prestige brands. Next week I hear the girls will be smothering themselves in ketchup on behalf of Daddies Sauce).

Tyson told the girls, somewhat disquietingly, that he would be "dipping (them) like a tea bag into the water". The Carry On fan in me was willing him to continue to the metaphor and go on about dunking his biscuit, but no such luck.

Instead, the nice woman from Top Tea told the hopefuls what she wanted from the pictures. They had to "fully embody" the "pure, fresh and invigorating" qualities of a mug of tea.

Quite what pointing your toes has to do with embodying the qualities of a steaming cuppa I wasn't too sure, but this seemed to be the main pose that pleased the Tea lady. Naomi and Emily proved to be toe-pointers par excellence. Others didn't fare quite so well, however.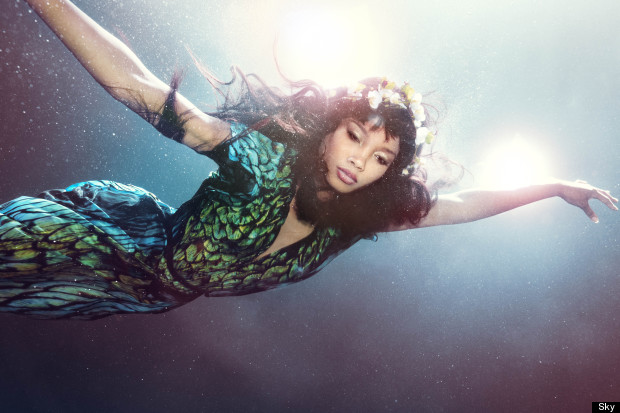 Emma - the voice of a northern comic from the 70s trapped in the body of a 20-year-old girl - struggled, as did Laura. But it was Irish elf Sarah who fared the worst of the lot. It might as well have been the waterboarding session such was the dismay this particular assignment caused her.

As she wailed, the woman from the tea company looked concerned. Lauren and Sophie showed solidarity with their fellow wannabe by cackling with glee.

Once everyone had dried off, the girls were back in the studio (which continues to look like its interior designer snuffed it halfway through finishing the job) for this week's expulsion.


Angel was given a thorough going over. Although Elle liked her shot, the other judges compared it to a snap of a dead fish (as opposed to the requested cup of tea) and she ended up in the bottom four.
Defending herself, Angel complained about the rough treatment she'd received at the hands of her fellow competitors during the week.
To be fair to Angel, she has been one of the best models so far and a bit of jealousy on the part of her rivals has probably crept in. To be unfair to Angel, she is more irritating than eczema so I can understand why the others might be a little peeved with her.
In the end, though, it was the much-derided Abi who was finally told to do one. Angel survived, and lived to annoy another day.
LOVE THIS WRITER?
Follow him on Twitter
@WillGore
.