Graduate Fashion Week is about shouting out emerging fashion talents from all corners of the globe - enter student designers partaking in the International Show. This was a stellar showcase of exactly what fashion means today - and we're mixing in it all.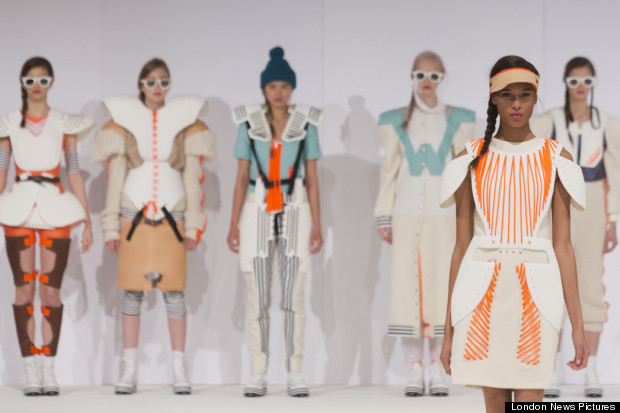 MyDaily met with Marina Hormanseder of Esmod Berlin International University of Art for Fashion after she paraded a contemporary collection inspired by orthopaedic devices AND Alexander McQueen down the runway. The lady is all about the leather and her pieces (corsets, arm-cuffs, head-gear) are all performance.

Other names you wanna be noting are Michael Maiello of Fashion Institute of Technology Italy - the check and applique floral look through both mens and womenswear was tribute to his sporty-sleek technique. His and hers - we LOVE it.

And then there was Chisung Ihn of Bunka Fashion Graduate University Japan whose graduate collection experiments with lavish digi-print, leather, head-gear and can't-live-without-you cocoon capes. Mind blown.

Take a look at this awesome eclectic mix...




MORE NEW TALENT
See all the latest graduate fashion and degree shows here.