Who doesn't love Britney Spears? Well you'll have even more reason to adore the pop princess when you see who's starring in her new music video... Her sons Jayden James and Sean! *Claps hands with delight*.

The singer has recorded track Ooh La La for the Smurfs 2 soundtrack and has only gone and cast her real-life sons in the accompanying vid.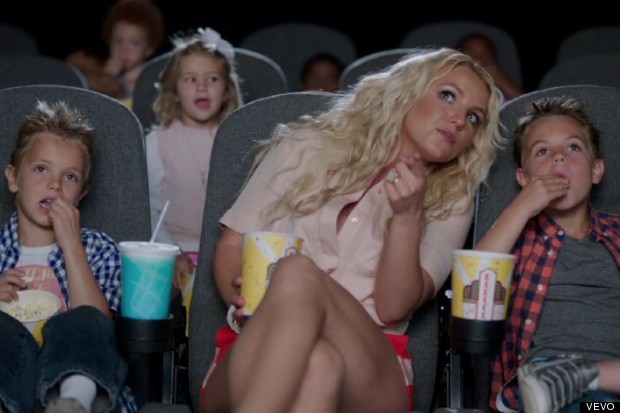 "Omg. How CUTE are my boys?! Video premieres Thursday on @VEVO at noon ET! #OohLaLaThursday," Spears tweeted along with a still from the clip.

So. Flippin'. Cute.

If we weren't excited enough for Britney's new album (Spears trivia moment: it's her eighth!) this shot has literally got us squirming at our desks. On top of this, her producer William Orbit has said the album is "to die for". A-ma-zing.

It looks like Britters has totes got her life back on track. She made it through the 2007 head-shaving incident and emerged the other side a Will.i.am collaborating, X Factor judging dream. Yay Britney.