Poor Harry Styles, being a party-loving teen can't be easy when you've got a world tour to do.
The One Direction star was forced to leave the stage mid-song during a concert in Pittsburgh on Monday after what was rumoured to be a "heavy night" before.
A video has now emerged of Hazza crouched down behind the stage appearing to throw up.
The boyband were in the middle of performing 'Rock Me' on their Take Me Home tour when Styles abandoned his post.
The YouTube clip shows 19-year-old Styles wiping his face with a towel before attempting to rejoin his bandmates who looked a little lost without him.
Radar Online reports Harry and his 1D boys rented out a bowling alley the night before their Pittsburgh gig and stayed close to midnight. Liam Payne tweeted the next morning, "My head hurts…Can't even begin to remember who won bowling…"
During their night off, Harry tweeted:
Could he have been suffering from a classic case of a excess drinking or, as he told his mate Nick Grimshaw on his Radio 1 breakfast show, he'd simly 'eaten too much before the show'.
Whatever it was he seems to have recovered and was looking much healthier on Friday, as he posted a picture on Instagram of him playing golf with his "golf friends".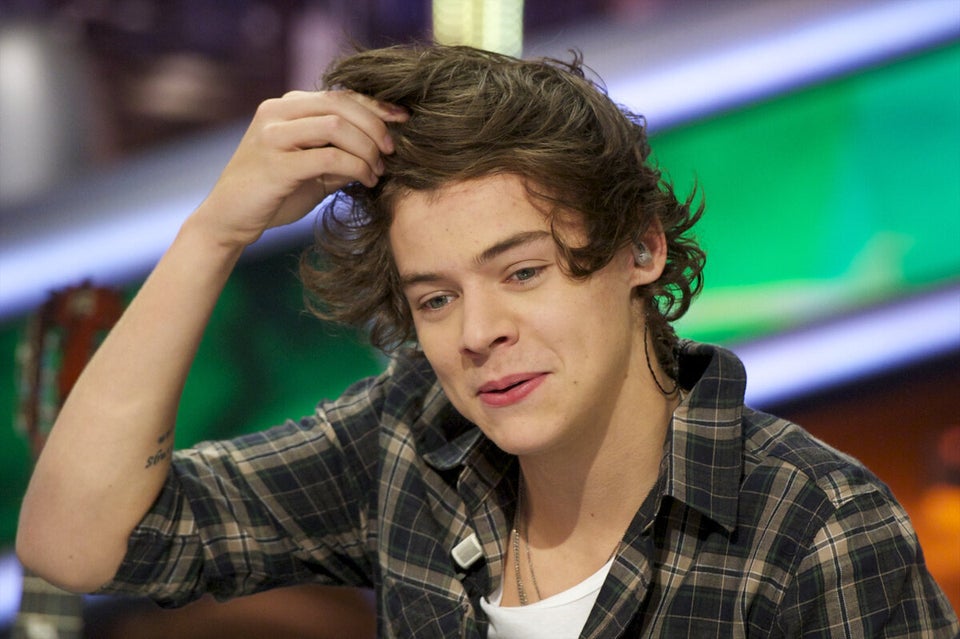 19 Reasons Why We Love Harry Styles
Popular in the Community