For two seconds we seriously thought the Duchess of Cambridge had done a Demi Moore and posed all pregnant and naked for the camera. Upon closer inspection it's just a lookalike. Of course, Kate Middleton wouldn't get her naked royal baby bump out. Of course!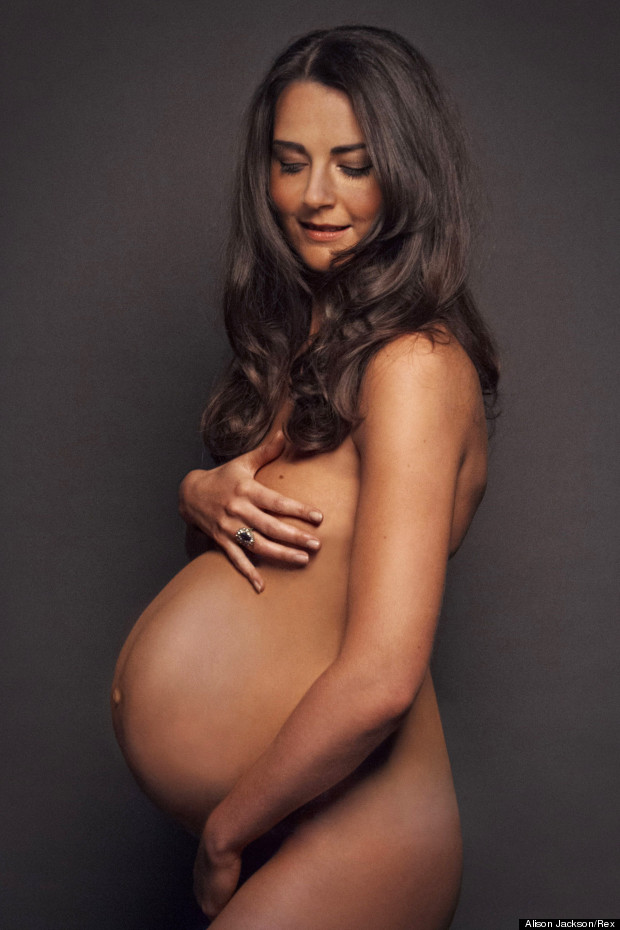 But seriously, it's a good lookalike, right? Other stars who followed suit from Demi include Britney Spears on the cover of Harper's Bazaar (AND again for Q magazine), Christina Aguilera for Marie Claire, Mariah Carey for Life & Style, Claudia Schiffer for Vogue and Miranda Kerr... The list goes on, and on.

"I have no regrets. I feel beautiful when I'm pregnant. I look at stretch marks as something I've earned, not as something that wrecks my appearance," Demi told the Los Angeles Times when her nekked Vanity Fair issue hit the newsstands.

"I was trying to tell people I feel it's possible to do all those things - to have a career, be a mother, still be beautiful and sexy... I mean even on a sexual level, I've never felt more beautiful or sexy or more appreciated by my husband [Bruce Willis] than when I've been pregnant."

For more details on Alison Jackson and her work, please visit www.alisonjackson.com. More information can also be found on Twitter and Facebook.