New grandma Kris Jenner rolled up to the Today Show set on Monday morning dressed to impressed in a chic black and white striped frock, cute cardigan and "there's no place like home" ruby red heels. The reality star was out to promote her new chat show and let slip new arrival North West may very well be making an appearance.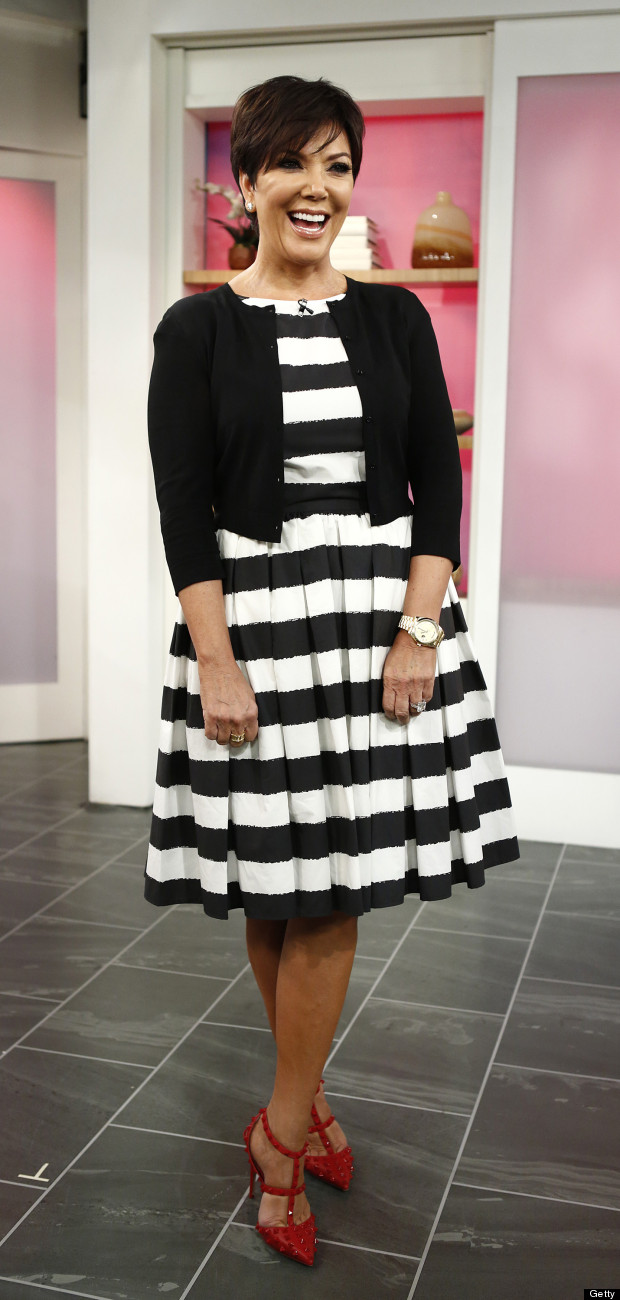 Original claims that Kim Kardashian and Kanye West's baby daughter would make her big debut on her granny's upcoming show were shot down last week.

BUT during her stint on the Today Show with Matt Lauer Kris revealed that it still may be on the table. Eeek! When asked by Lauer if baby North would make an appearance on the show, Kris laughed, "Well, that's ambitious. I think you're just going to have to wait and see and tune in because I am not sure if that is going to happen."

And when Matt pressed even further, Kris couldn't hold back a little grin. "Tell me right now it will not happen, you WILL NOT be showing first-time baby photos the first week of your show," he quizzed.

"I won't tell you it won't happen," Kris replied. "Give you a little something to think about. You never know who is going to show up." What a flippin' tease.