Monochrome - who isn't wearing it this summer? That would be mainly no one. Even Kardashian front woman Kris Jenner is trying her hand (and foot) at the trend.

Kris was at The Grove in Los Angeles this week looking pretty darn fabulous. Hats off because this ensemble ticked all the boxes when it comes to classy mama style. She wore a black A-line dress with a white cardigan and subtle pearl earrings - so far so good. However, the shoes - the ankle strap monochrome stilettos - were too much. Too high, too much buckle.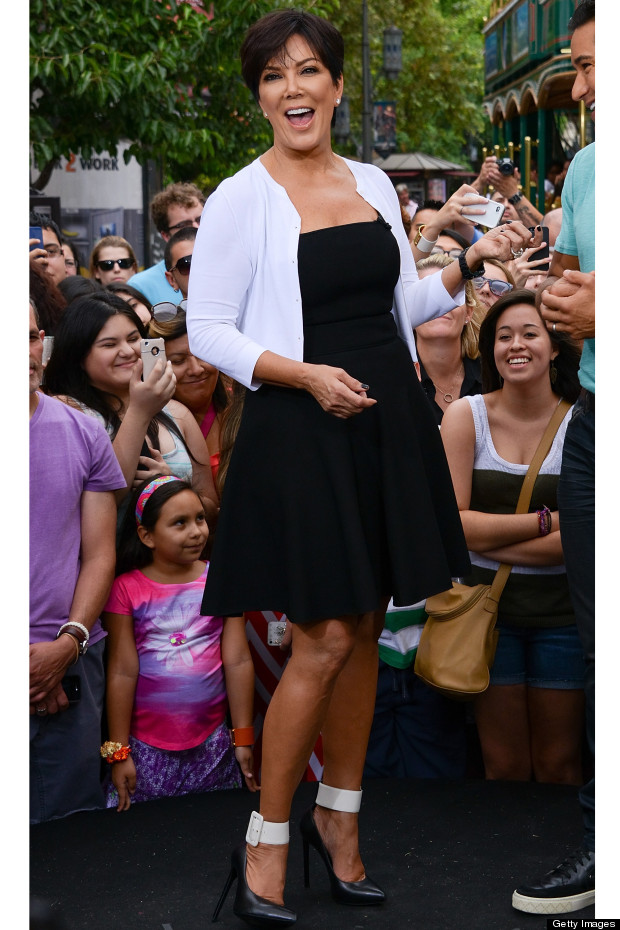 Kris and her Kardashian girls have a distinct style (basically bodycon and a whole lot of bling) and they're well seasoned when it comes to being infront of the camera (that would be eight series of Keeping Up With The Kardashians now).

Let's hope the girls follow in their mama's fashion footsteps because this was a good look - all that's missing a good pair of shoes.


Will be be seeing Kim and Kanye's new arrival North West on the show anytime soon? Who knows, but guaranteed Kris has an entertaining plan up her sleeve. Take a look at Kim's pregnancy pics in our gallery below...