ICC chief executive David Richardson has admitted third umpire Marais Erasmus did not follow protocol by giving Jonathan Trott out on the second day of the first Ashes Test.
Erasmus overruled on-field umpire Aleem Dar to dismiss Trott, even though replays showed the England batsman clearly hit the ball onto his pad from Mitchell Starc's delivery, after Australia reviewed the decision.
The decision baffled both Dar and Trott, out lbw for his first ever Test golden duck, as England were reduced to 11 for two in the afternoon.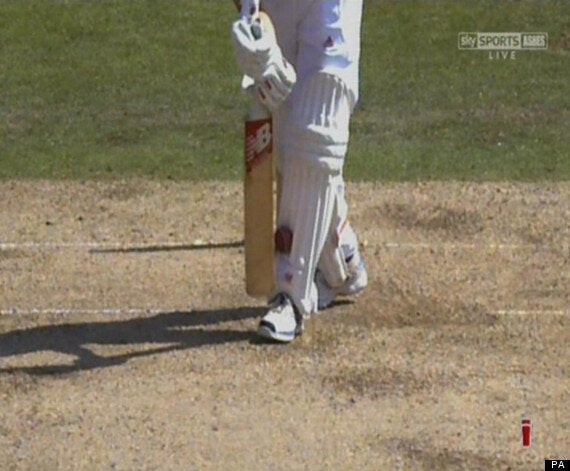 Replays showed Trott played on to his pad
England seamer James Anderson was left frustrated by the erroneous call.
"Trotty hit his (ball) and was given not out on the field. Whatever happened after that I'm not sure," he said.
"It is frustrating that it got over-ruled or over-turned; I'm not sure what went on.
"Of course we're frustrated. Trotty has hit the ball and been given not out so it's very frustrating, yeah."
England were told the crucial 'Hot Spot' from the mid-wicket angle was not available because broadcasters were using the system to replay Joe Root's dismissal from the previous delivery.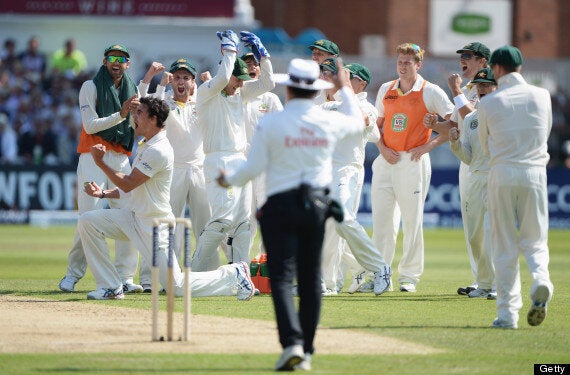 Starc rubs it in after Erasmus gives Trott out
Former England seamer, the outspoken Bob Willis, described Erasmus' judgement as "staggeringly bad".
"It was staggeringly bad - unbelievable," Willis said about the Trott decision.
"Aleem Dar clearly heard and saw the deflection into Trott's pad. Trott was plumb in front of the stumps if there was no contact.
"The fact of the matter was Hot Spot was not conclusive so the batsman should have been given in.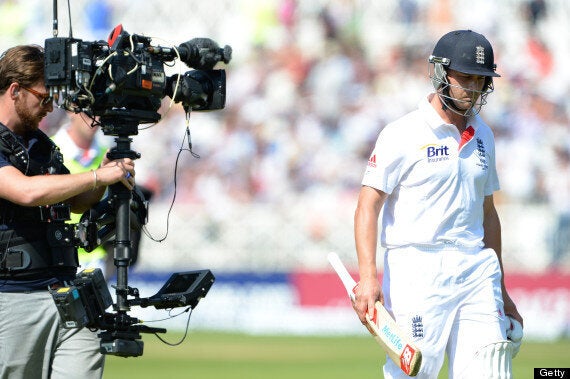 A dejected Trott trudges off
"Both Trott and Dar were flabbergasted when the third umpire said he was giving him out."
Erasmus had already made one serious error when he failed to give 19-year-old debutant Ashton Agar out when he was on six.
Replays showed the teenager's foot was only on the line when Matt Prior stumped him off Graeme Swann's bowling. England, watching the slow-mo footage on the big screen, began celebrating, only for Erasmus to astonishingly give Agar not out.
Agar went on to hit 98 - the highest ever score for a number 11 batsman in Test match history - and shared a record 10th wicket partnership for the format with Phil Hughes.
Popular in the Community