Remember Jenny from the block circa 2002? She's had a style overhaul and just in case we needed reminding of this, take a look at Jennifer Lopez on the cover of W magazine's August issue....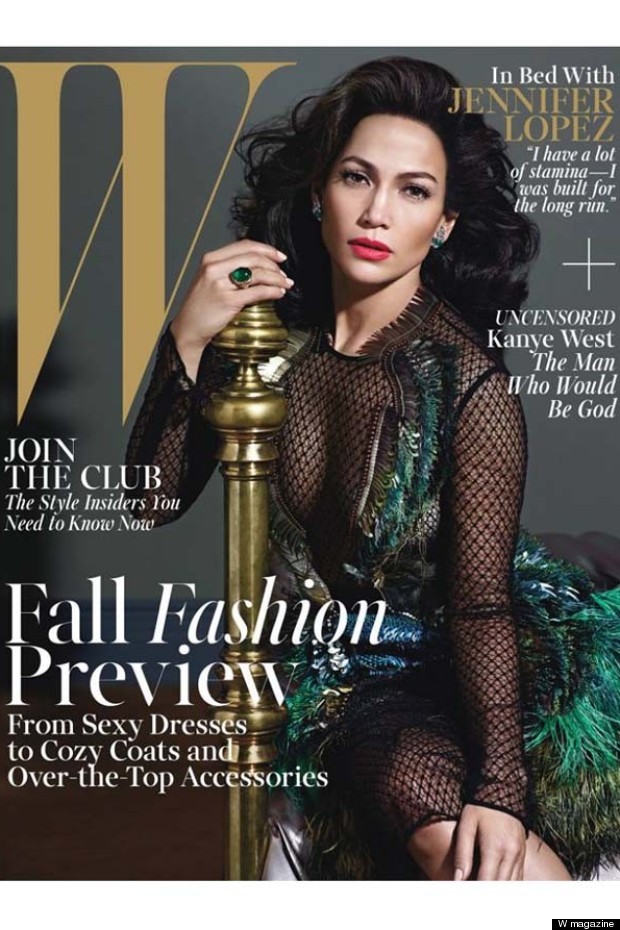 Glossy, brunette curls? Check. Feathered Gucci dress? Check. Bulgari jewels? You can't miss them. Yep, J-Lo might have made her name as a diva, but this diva knows how to strike a pose and yes, she looks amazing.

For her interview with the magazine, Lopez revisits her childhood home in the Bronx. "I can remember dancing and singing in front of the mirror in my bedroom," she says. I've always had dreams-the dreams have just gotten bigger".

Fast forward to 2013 and Lopez is a busy mum to twins Emme and Max. So - does she ever take a break? "Holidays always seem very long to me. After two weeks off, I start saying, 'Let's get back to work.' And I've always been that way."

Sounds like J-Lo isn't giving up on her career (or magazine covers) any time soon. Take a look below for a reminder of the singer's style way back when...

Read the full interview at W magazine.