It is the first single to be taken from part two of his 2013 album 'The 20/20 Experience'.
Teasing the excited crowds, he asked: "Can I do something new new? Like brand spanking new baby ass spanking new?" before launching into the club-ready, smooth and funky track, which was teased earlier this week with a short video.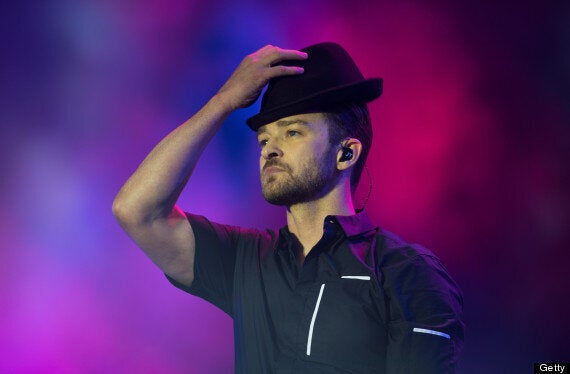 Justin Timberlake at Wireless
And that wasn't the only treat the six-time Grammy Award-winning Hollywood star had for the crowd at London's Olympic Park in Stratford during his 1 hour 40 minute long set.
He launched into the show with his number two 2002 single 'Like I Love You', wearing fitted black trousers and and an even tighter black shirt, true to his suave new style seen in his 'Suit and Tie' video and showing off his surprisingly muscly physique.
With a black hat tipped onto his face and guitar in hand, JT instantly warmed the crowds up, whom he noted "had probably been drinking all day" before moving on to 'My Love' and the breakup anthem 'Cry Me A River'.
Throughout the gig, Timberlake performed with a cheeky glint in his eye, taking on a cockney accent to say things such as "London, you aright?" and adding "I'm sort of drunk, a slight bit pissed."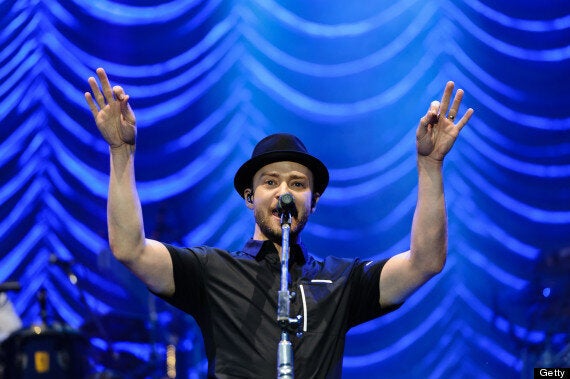 Justin Timberlake can still reach all the high-notes
But with his famous falsetto on full display, the man who found fame on the 'Mickey Mouse Club' before earning legions of female fans in boyband N*sync, did not disappoint and seamlessly ran through funked-up versions of his biggest hits such as 'Senorita' and 'Future Sex Love Sounds'.
He seduced everyone as he took to the piano for smooth 'LoveStoned' and turned up the sex apparel for a cover of INXS' 'Need You Tonight'. This is a man with many talents.
And that wasn't the only cover of the night. He also tipped his hat to his inspiration Michael Jackson with a cool version of The Jackson's 'Shake Your Body', before telling the British audience: "I won't leave it this long again next time."
Timberlake hasn't done his music comeback by halves, also featuring on Jay-Z's new album, 'Magna Carta Holy Grail'.
The pair will headline Wireless together on Sunday night, but JT couldn't end his show without giving the Friday guests a sneak peek, bringing Jay on stage for a rendition of their recent number one single 'Suit and Tie', sending the crowd wild.
The Memphis singer wrapped up his impressive set by bringing 'SexyBack' to London.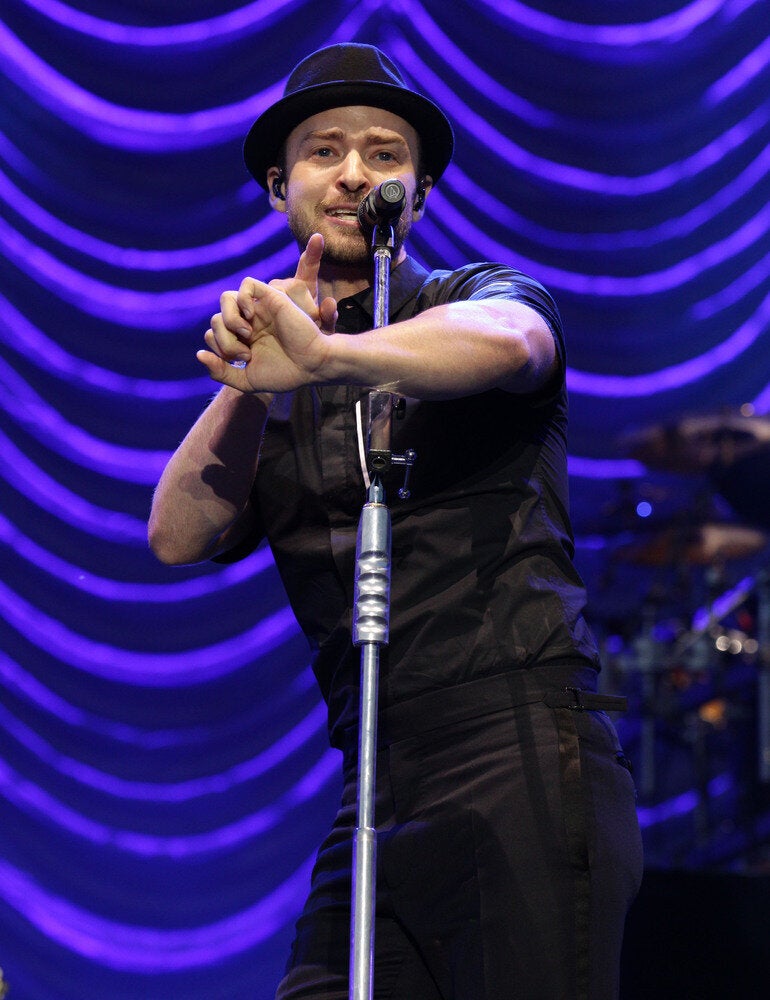 Wireless Festival 2013
Popular in the Community