Dolce & Gabbana has defended the use of imagery in its Spring/Summer 2013 catwalk collection that has been accused of as 'romanticising slavery'. Models wore plastic earrings shaped into the head of a black woman at the fashion house's Spring/Summer 2012 show on Sunday, as well as on several dresses, tops and skirts. Critics say the images evoke Blackamoor art, which has been denounced in the past for romanticising the slave trade. This was compounded by the fact that the 87-look show did not include a single black model on the runway.

Domenico Dolce and Stephano Gabbana say that the use of the imagery was a homage to the Moorish culture of their native Sicily. On the Italian design house's website Swide.com, Dolce & Gabbana says that the Moorish imagery used in the show is inspired by traditional ceramics that are still found in Sicilian homes, and the glossy and vibrant colours symbolise stories and legends from Sicily.

What do you think about this jewellery? Is it racist? Let us know below.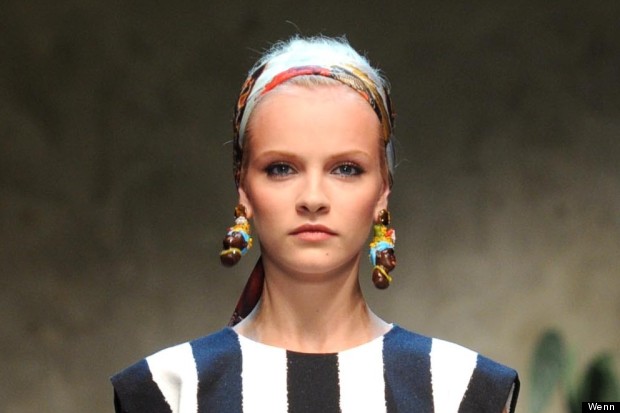 See more from the Dolce & Gabbana Spring/Summer 2013 show here: