Arsenal were granted a warm welcome in Hanoi as the Gunners' tour moved from on Indonesia on to Vietnam.
First-teamers donned traditional Vietnamese headgear as hundreds of fans greeted them at the airport.
Arsenal thrashed the Indonesian Dream Team 7-0 at the weekend to get their pre-season preparations off to a winning and convincing start.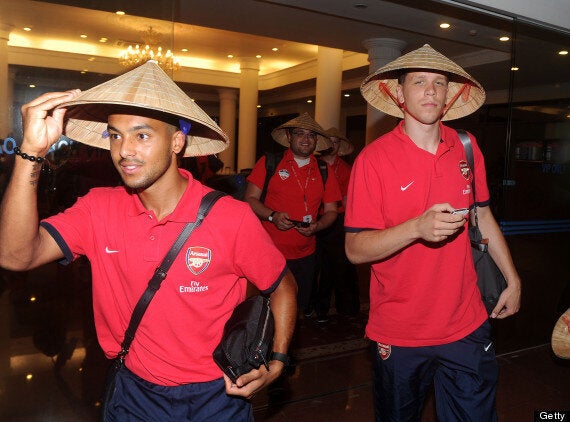 Wojciech Szczęsny and Theo Walcott don their new headgear
There was also little cause for concern about Jack Wilshere's absence on Sunday. Arsène Wenger confirmed the midfielder sat out the game with "a touch of flu".
This is Wilshere's first full pre-season in three years and the Gunners could be heavily dependent on the 21-year-old next season.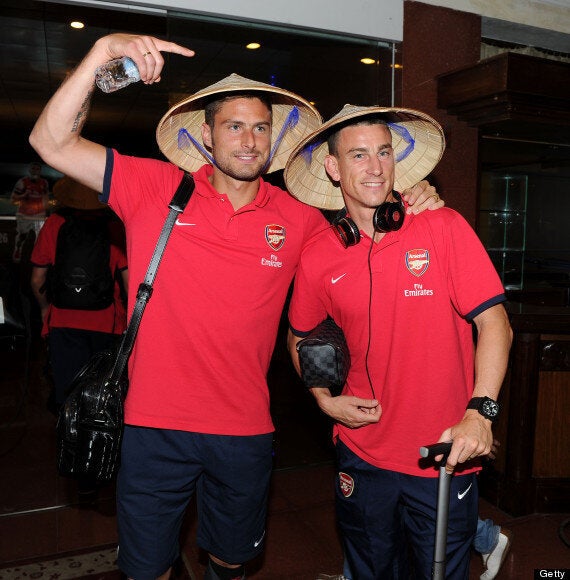 Frenchmen Giroud and Koscielny seem pleased with their new hats
Wilshere could face the Vietnamese national team on Wednesday.
Related