England defeated Australia at Trent Bridge by 14 runs to take a 1-0 lead in the five-Test series as Glenn McGrath, whose wont was to predict incorrectly, actually got it right as the game turned out to be closer than many had expected.
Laden with controversy, unforgettable performances and inexplicable umpiring, here are five talking points from Trent Bridge...
SHOULD ENGLAND DROP FINN?
England have been guilty in recent years of not dropping players quickly enough, but that is already changing under Alastair Cook following Nick Compton's demotion, and it could, or even should, happen again with Steven Finn.
Finn claimed the breakthrough in Australia's first innings but his performance will be remembered for expensive bowling, misfielding and a (difficult) dropped catch as England chased one more Australian wicket.
The 24-year-old went for 80 runs in the first innings as tail-ender Ashton Agar humiliated him, but it was the two overs on the final day which caused most concern. Finn went for 24 runs off 12 balls and conceded three successive boundaries as Brad Haddin and James Pattinson seized the momentum before lunch on Sunday. His return after a first over for 15 compelled Geoffrey Boycott to turn to a higher power.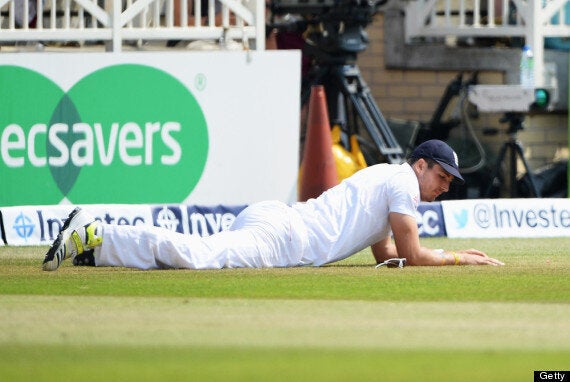 Not his day: Steven Finn experienced a shoddy Sunday
"Is he [Finn] going to bowl again? Have we got a prayer room here, I need to go!" Boycott said.
The destination of the second Test could earn Finn a reprieve, though. Lord's suits his bowling, unlike Trent Bridge, but he didn't take enough wickets in Nottinghamshire and the Australians relished facing him as the match wore on.
THREE ISN'T THE MAGIC NUMBER FOR COWAN
The likelihood is both sides could make just the one change, and Australia will almost certainly overlook Ed Cowan after his 13 runs at number three.
It is testament to how far Australian cricket has fallen when their tail-enders are more impressive with the bat than the top order, and Cowan maybe symbolises this glaring issue most. Replacing one of Test cricket's greatest number threes in Ricky Ponting is an unenviable task, but Cowan, unlike other Aussies, just does not relish the task.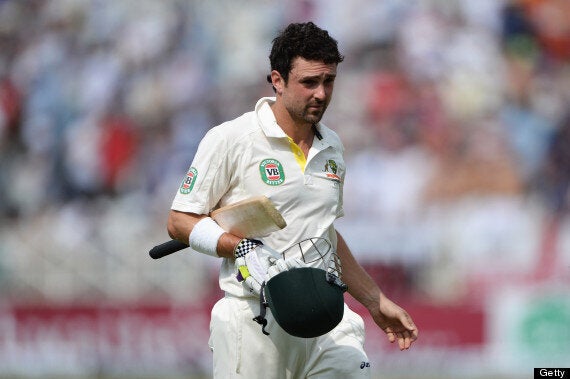 Usman Khawaja is a natural number three but David Warner, scheduled to play with Australia A in Zimbabwe this week, has, as David Lloyd put it, "Darren Lehmann written all over it". Whether it's Khawaja or Warner, Cowan is a goner.
DRS MADE IT A GREATER TEST MATCH
"Disgrace" was trending in Australia on Sunday, thanks to the Decision Review System. From an English perspective, this merely increases the schadenfreude enjoyed at the Aussies' expense because the brutal truth is they are not very good at using it.
Michael Clarke's captaincy has been questioned on a number of occasions and now there is another chink in his armour. Some of the Aussie reviews when fielding and batting, from deliveries going down leg side to audible edges, were as inexplicable as Marais Erasmus' third umpiring in their first innings.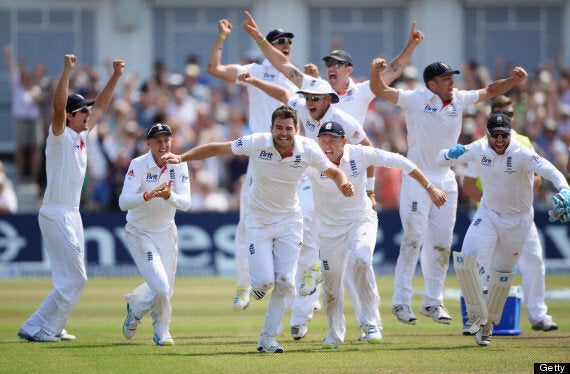 So prudent was Alastair Cook with the system it was fitting DRS decided Brad Haddin had feathered the ball through to Matt Prior.
STUART BROAD HAS BECOME LIKEABLE
Whether it's his aversion to mea culpas after misfields or going on Jonathan Ross immediately after an Ashes series win, it has been difficult to warm to Stuart Broad. But not anymore.
In deciding not to walk on Friday, he enraged Piers Morgan, Richard Dawkins and Oliver Holt. Hundreds of batsmen from every cricketing nation have not walked and, contrary to some sanctimonious souls, the spirit of the game did not hinge on Broad adopting an outstanding poker face.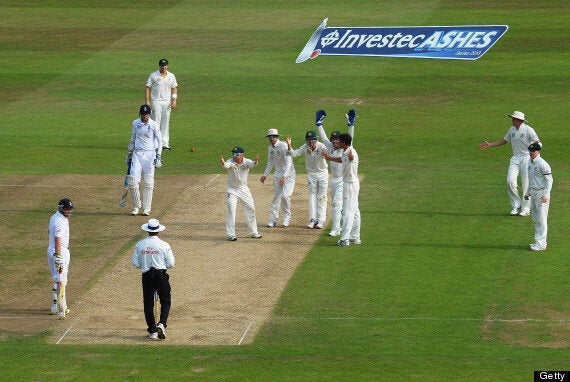 And then on Sunday there were his time-delaying tactics as England pleaded for lunch to arrive. Broad took his boot off prior to his final ball of an over in what was obvious and unabashed gamesmanship. He failed, of course, but Broad is now the Fanatics' bête noire, and anyone who can rile those matching-golden-shirt surfers with chips on their shoulder is okay by us.
ENGLAND MADE AUSTRALIAN BOWLERS LOOK GOOD
Cricket Australia has fallen so far in the last six-and-a-half-years that their bowlers are actually better at batting than bowling.
Agar and Pattinson's performances at the crease were an insult to their 11th wicket placings, and bizarrely England found it more difficult to topple the tail-enders than the top order.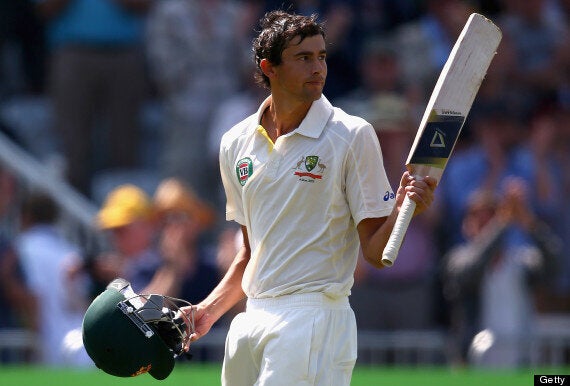 But Australia's bowling attack remains sub-standard. The manner in which some England batsmen gave away their wickets was worrying for Test match cricket, with Matt Prior's rashness probably the most damning double-dismissal he has suffered in the format.
Peter Siddle did not open the Aussies' bowling but he remains comfortably their best pace bowler, Mitchell Starc had a touch of the Mitchell Johnson about him and James Pattinson remains ripe for a James Ormond-style slice of sledging.
Popular in the Community