Structured knit, whimsical headwear and artful volume made Edinburgh College of Art's 2013 fashion show an event that skipped between modernised tradition (well, of course there was a splash of tartan), innovation and confident craftsmanship.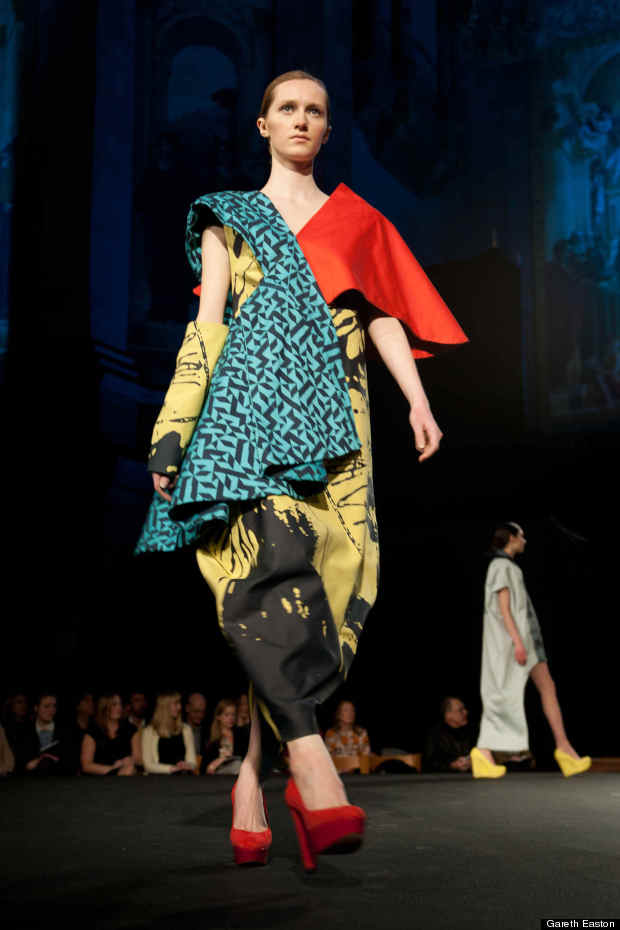 Costume Design was danced down the catwalk - performed rather than modelled - and while Stacey Jansen's work was an energetic procession of drape and brights, Rafaella Buck's re-imagined tutus were both imaginative and striking and Olivia Rose Hulme's designs had a kooky brilliance that was pure cabaret.

Moving on to Fashion, shape was the stand out strength of the 2013 class - particularly in Eunji Chang and Claire Baird's work. Also exciting were Caroline Nadzanja's designs which combined utility and innocence in a way that was charming and assured

In Textiles, Jennifer Alexander's voluminous sleeves added were achingly wearable and Jessica Deacon knits showed promise of an interesting new talent. In short, a triumphant year for ECA.