Structure and shape were strengths across the final year collections from Liverpool John Moores University at its show on the second day of Graduate Fashion Week.

But - happily, after seasons of the trend - there wasn't a pleat in sight. Instead, there was sculpture from Shanti Limbu, sway from Jamie Elwood and sweep from Katie Davidson.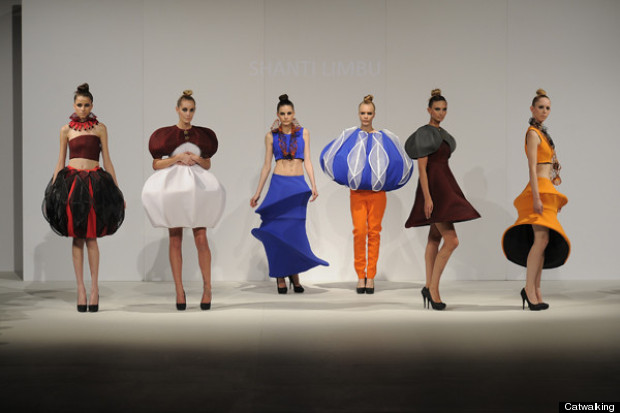 Palette was colour-blocked rather than printed and, overall, the show felt like something quite fresh - less trend and more original design. Bravo!

PS. Imogen Stubbs, we're loving your work.