Bright young things of Manchester School of Art revelled in their Graduate Fashion Week catwalk show, and the reaction? Loud. With colourful menswear collections and abstract womenswear (complete with kapow PVC accessorising), amazing prints and outrageous A/W knits - this class are seriously upping the style stakes.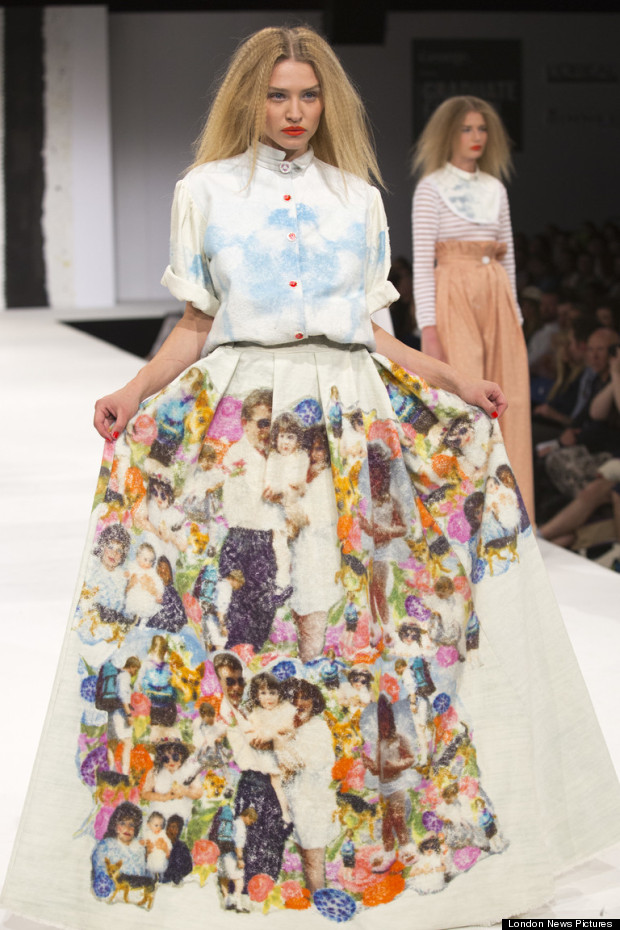 Rebecca Howarth has an eagle eye for luxe womenswear, so chic was her pattern design and pretty layering that she had us ready to purchase and pull on every piece.

Not only did Steph Wood's multicoloured, multi-textured collection win us over, but Lucy Cowan is our latest go-to for whimsical wears. The maxi skirt (very childhood nostalgia) is to die for *weeps with joy*.

And another thing - is the world ready for Robert Mills? Because we are and p.s he's going to be HUGE. The black bearskin thing (think ceremonial military uniform) teamed with leather, patent, fur and chiffon was all performance.

Sexy sheers and cut-out detailing confirmed that women who wear his collection pieces are dominant, power players. Serious wow.

Here's looking at this fash pack - click through the pictures and be prepared to want it ALL:




MORE NEW TALENT
See all the latest graduate fashion and degree shows here.