If anyone has got chic beach style sussed, it's Gwen Stefani (the fact that she spends most weekends in Malibu makes her an expert).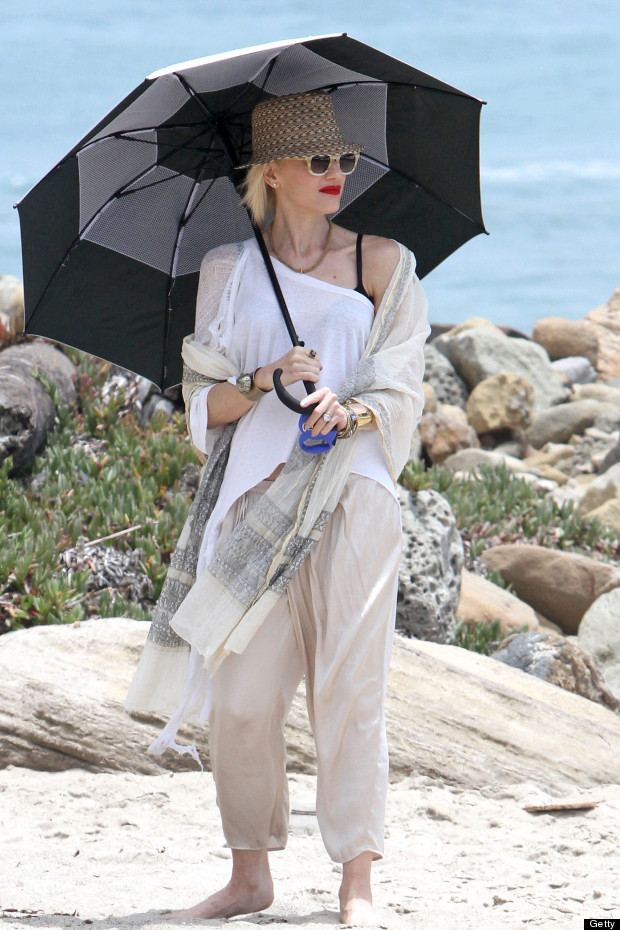 This weekend was no different and Stefani enjoyed Saturday at the beach with her sons. Did she look flustered? No. Was she worried about exposing a bit too much flesh as she ran around after her children? Of course not, Gwen was covered up. Did she look cool, calm and collected, AT ALL TIMES? Oh yes.

So - how does Gwen do it? Here's what she taught us:

1. A trilby always trumps a baseball cap.
2. Unless you are actually in the water, keep your bikini covered up in loose, comfortable clothing.
3. Neutral colours make you look cool, even if you don't feel it.
4. Carry a parasol. It's practical (shade from the sun) and makes you feel like you're on the Riviera, even if you're not.
5. Wear red lipstick, always.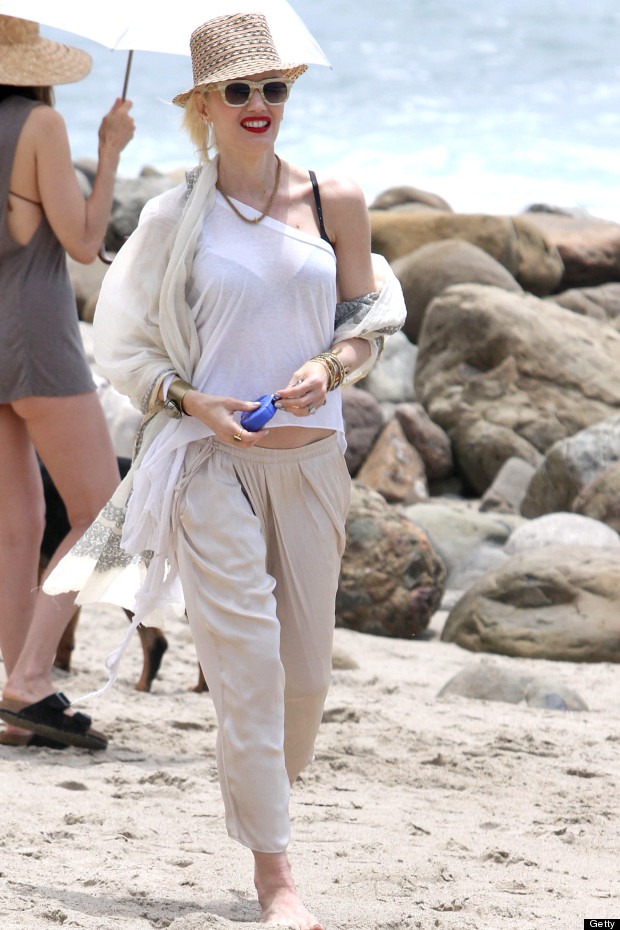 Alternatively, you could just put on your favourite sun dress. Here are a few of our favourites...