I've never suited yellow. Never ever. And I'm not saying this as someone who hasn't tried - there have been many occasions where I've attempted to style out the colour and failed.

I've been a Brownie (in 1990 when the uniform featured a mustardish sweater), worked in McDonald's (well, lasted an eight-hour shift before handing back the uniform in defeat) and spent a year dating a guy who liked me to wear, you've guessed it, yellow (yep, it was weird).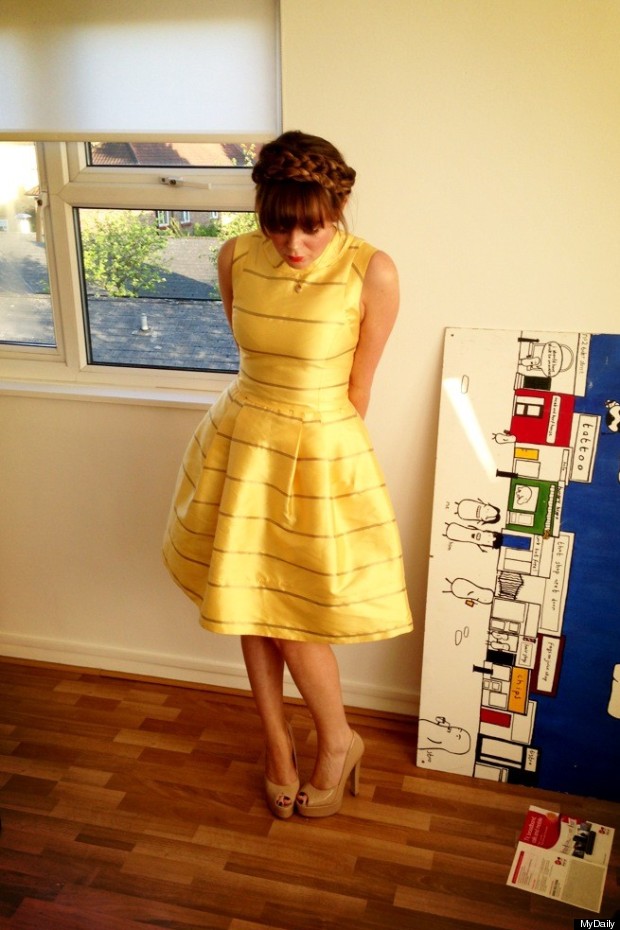 Every time it has been the hue of the season, I've inwardly collapsed. The injustice! The deep disappointment of physically being unable to be on trend! Because yellow makes me look like death. It's horrifying.

And so, here we are at the start of SS13 and yellow is the shade to sartorial success. I was devastated about the whole debacle until I had to get a dress for an awards ceremony and the girls at my-wardrobe sent across some suggestions.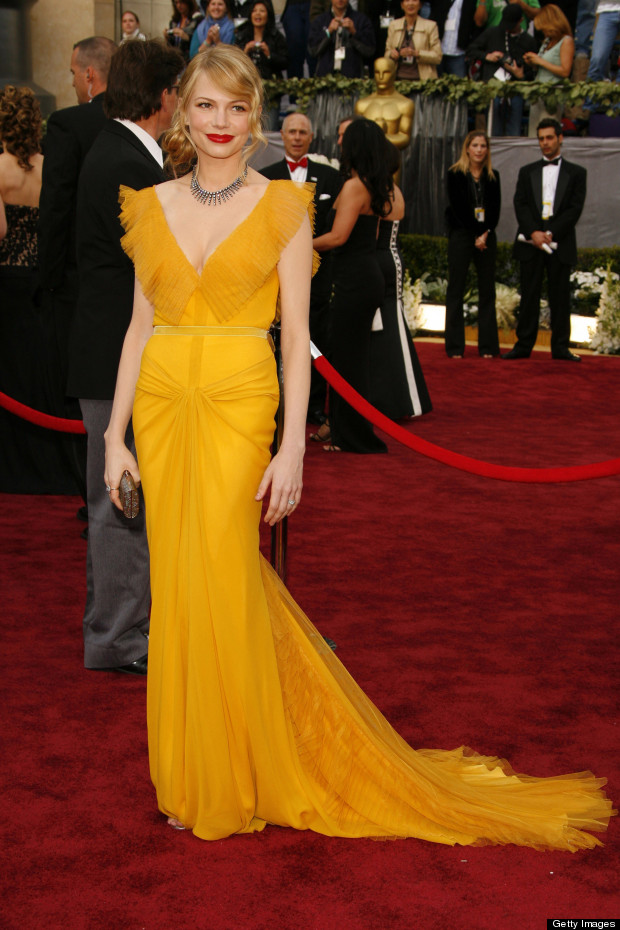 There was a black one (too corporate), a printed one (too hipster) and a buttercup beauty by Suzannah. It was all warm and structured and perfect for an hourglass like mine.

Taking a huge leap of faith, I ordered the latter. I wore it to said event (see pre-party picture above) and got complimented all night (believe me when I say that never happens). It was ego-boosting, it was joyful, it was like being Belle from Beauty and the Beast.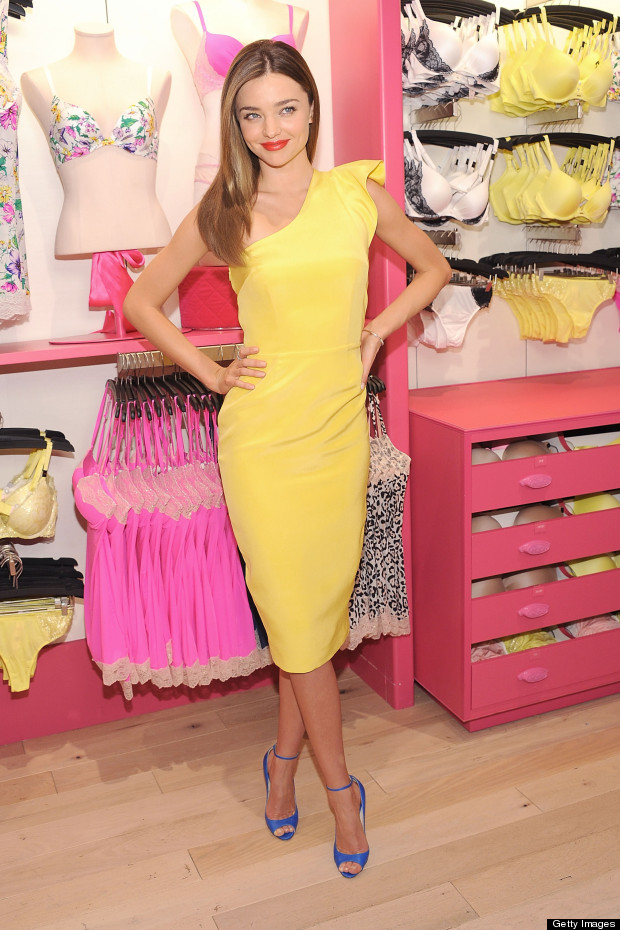 In a room full of black, the yellow popped and me feel so spectacular I decided it would be a wonderful idea to get completely hammered on whisky. But more on that some other time - here's how I made yellow work for me:

1. Pale? Get bronzed. I've got typical Scottish skin tone - freckled and pale to the point of almost blue. Yellow needs something to warm up to and Sienna X did the job perfectly for me.

2. Get glamorous with your beauty. I wore red lipstick - Gay Geranium by No. 7 to be specific which is a matte poppy hue that veers towards orange rather than pink. This added glamour to what is traditionally a day colour and made it a bit more evening appropriate (plus Michelle Williams and Miranda Kerr are big fans of red lips with yellow and that's good endorsement if you ask me).

3. Let yellow be the star of the show. If you're trying out this trend by wearing block colour like I did, let the shade be the dominant colour - don't make it compete with neon shoes/clutch/blazer.

LOVE YELLOW? Add a little sunshine to your wardrobe with these pieces...