What? The top news of the day isn't Karolina Kurkova's street style? Weird.

Anyway, the supermodel was snapped strolling through New York in top-to-toe turquoise at the weekend and on anyone else this would look a bit Smurf-ish. But on Kurkova? Yes, of course, it works *sighs*.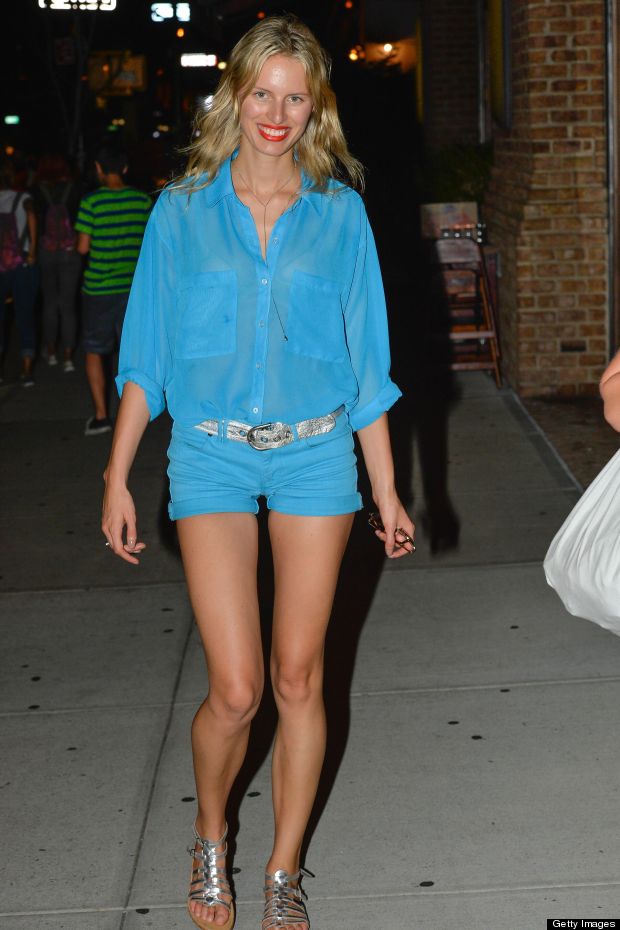 The 29-year-old accessorised her shirt and shorts with flat silver sandals, a turquoise clutch and a whole load of poppy red lipstick.

Could block turquoise be a trend? Well, Kurkova did spearhead clashing prints and we all know how big that's become so perhaps we're witnessing the start of a whole new fad.

What do you think - is it a yes or not? Let's take a flick through Kurkova's style file while we decide...