There's something about Manchester School of Art's graduate fashion show that's always just so unshakeably cool. You never get that grim feeling anyone's trying too hard, even though in truth the students have probably sent themselves mad getting their collections down the runway.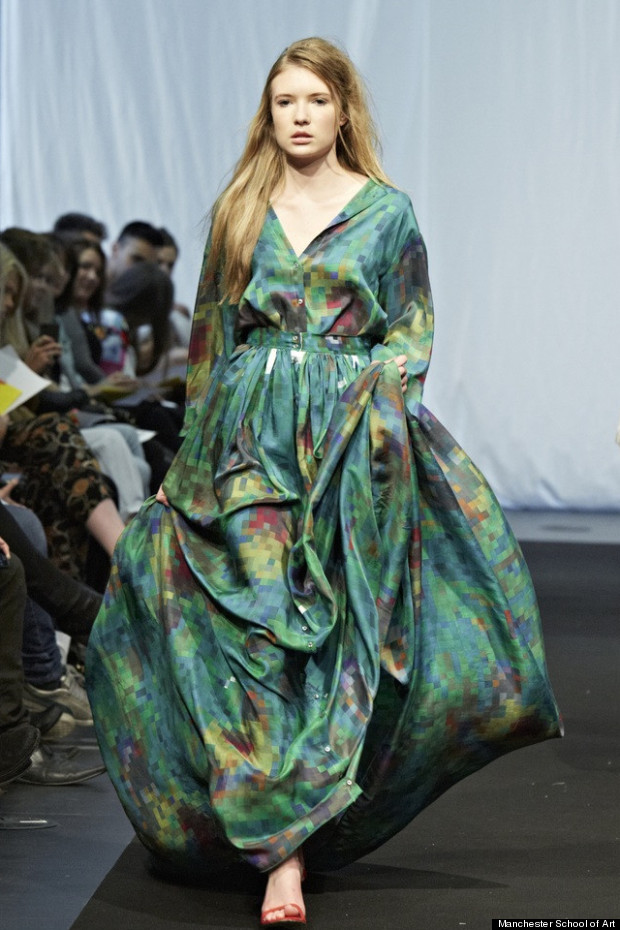 And I challenge anyone to not want Rebecca Howarth's slouchy, layered, louche prints. They're just so effortless - and commercial too, smart girl. You wonder what she's going to do next, bearing in mind this is grad level.

But then there were interesting prints across the board - Nina Burton's billowed beautifully while Mark Glasgow's were muted Club Tropicana, the type of thing you'd wear if the drinks were free but Phoenix were playing instead of Wham.

Jessica Cooper's collection was an interesting moment as was Holly Waring's - in fact much of the menswear was intriguing and perhaps that's the best way to sum up the post show feeling: intrigued. And isn't that just the talent of the cool designers? A graduate class worth watching.