With 'Glee' fans reeling from the sudden death of star Cory Monteith, one of the questions they're asking is how the storyline of his character Finn Hudson will be dealt with in the forthcoming Season 5.
Matthew Morrison recently told HuffPostUK, "There's no word written yet for the next season - the writers are enjoying a much-deserved break."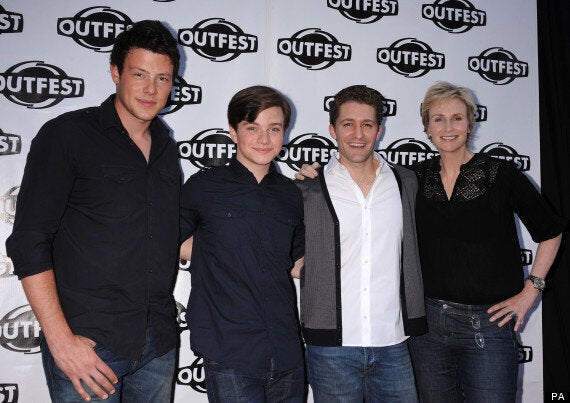 Cory Monteith, Chris Colfer, Matthew Morrison and Jane Lynch have all found worldwide fame through 'Glee'
An emotional Morrison took to the stage last night in New York, telling his his live show audience it was "awkward" for him to perform last night so soon after news of his co-star Cory's death, but told fans he would continue, saying, "We'll do it in Cory's honour."
The Sun reports that Morrison, who was performing in New York, said, "You guys came to see a show, I came to perform a show, so that's what we'll do."
Morrison and Michele were both of the original cast of 'Glee' from 2009 alongside Monteith, who was found dead in his Vancouver hotel room at the weekend. The autopsy on the actor is due to take place today, but foul play has been ruled out.
Before the news broke of the loss of his co-star, Matthew Morrison spoke to HuffPostUK about how hard everyone worked on the show.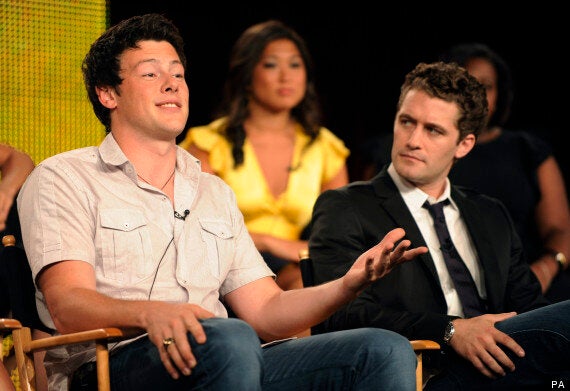 Matthew Morrison and Cory Monteith were both among the original cast of 'Glee'
"We only have two months off every year from filming 'Glee' It's a hard job, long days, lots of rehearsing both in the recording studio and being on set."
But he added that the whole cast enjoyed being part of such a success story, that had picked up a worldwide fanbase as well as awards since its debut in 2009...
"I thought it would reach a niche audience, theatre fans and stuff, but music is the universal language we all speak, and that's the reason I think it had such a connectivity across different languages and cultures.
"It's not just a show about singing and dancing and kids being in high school, it really touches upon some tough issues. That's the thing that's most rewarding for me, it's not just a campy fun show, but a little deeper than that, too."
'Glee: Season 5' is due back on screen next year.