MyDaily's love of ALL things vintage was put to the test for our London Fashion Weekend panel event on Saturday. We invited gorgeous guest speakers VV Brown, Grace Woodward and Lydia Bright to decode vintage and discuss why it's such a timeless style.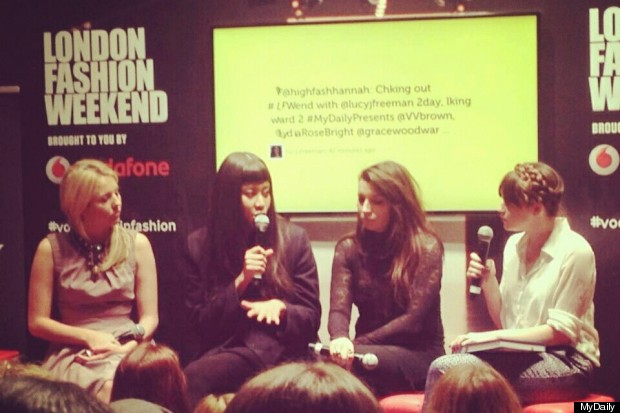 Once the ladies had arrived and swooned around the fabulous shopping exhibits in the show room, they took their seats alongside MyDaily's Sara McCorquodale in the Vodafone Lounge, which was jam-packed with a fashion frenzied audience.

So what was the chat? Why is vintage forever and what makes it so sustainable?

Whilst styles from the 20s and 50s inspired Lydia and her own vintage label Bella Sorella - think sassy sequin numbers- it was uber cool street-wear from the 80s and 90s that define vintage for VV and Grace. The whole aesthetic of vintage fashion makes it so fabulous, the quality, the fabric, the unique-ness of it all, the ladies also said there was no question that a vintage dress would out-last a high street purchase.

VV - of VV Vintage - spoke boldly about sustainable fashion, the importance of up-cycling fabrics (keeping them from landfill sites) and reinventing vintage clothes. So don't throw clothes away - one woman's trash is definitely another woman's treasure.

And FYI Grace's tip for getting rid of that musky smell from your latest vintage investment? Take it to a dry cleaners with an oxygen room!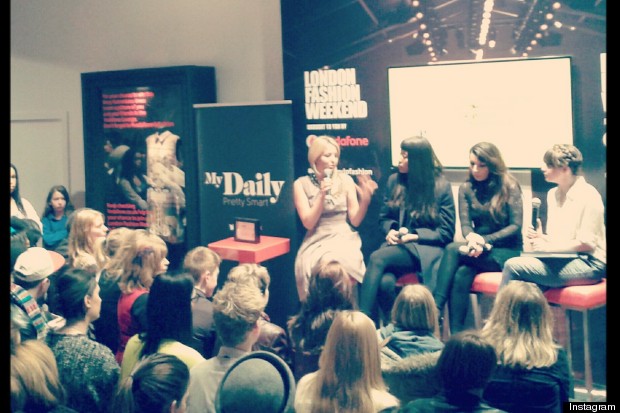 In short - vintage will ALWAYS be in style, who doesn't love knowing there's a little mystery behind their one-of-a-kind ensemble?

Thank you to our super stylish panel and the brands behind those gorgeous goody bags! *slurps Jax Coco water*

Need a little inspiration? Take a look through this gallery of vintage gorgeousness: