If you'd asked us what we thought of anything wimple-inspired before Norwich University of the Arts Graduate Fashion Show, you'd have been lucky to get a single opinion.

But having seen Helen Rix's skilfully simple, restrained and most of all ridiculously cool graduate collection we can now say we're fans. Big fans - of wimple inspiration and the designer. Her creations were just so clean, so standout, so quirkily beautiful *swoons*.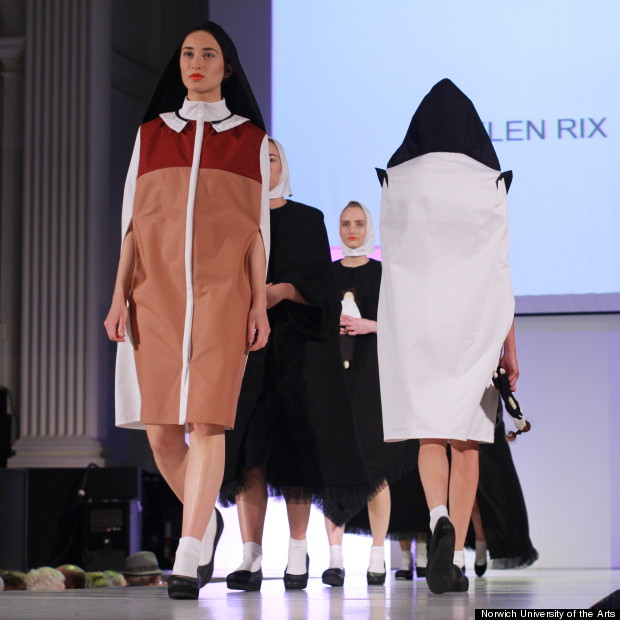 Amy-Olivia Parish's designs were also an interesting moment (loved the mythology-esque headwear) while Siobhan O'Keeffe is clearly a future star of tailoring and Jade Searby's anarchic Nineties-rave-meets-carnival look added fun to the show.

But the designer we just can't get out of our heads? Rix. Someone pass us a wimple.

MORE NEW TALENT
See all the latest graduate fashion and degree shows here.