Rihanna managed to keep her whereabouts secret for a whole day before delighting crowds at the Wireless Festival in London last night, with a surprise appearance on stage with her long-time mentor Jay-Z.
The Bajan star's voice was heard before she was seen, as she joined the legendary rapper on stage for their 2009 number one single 'Run This Town'.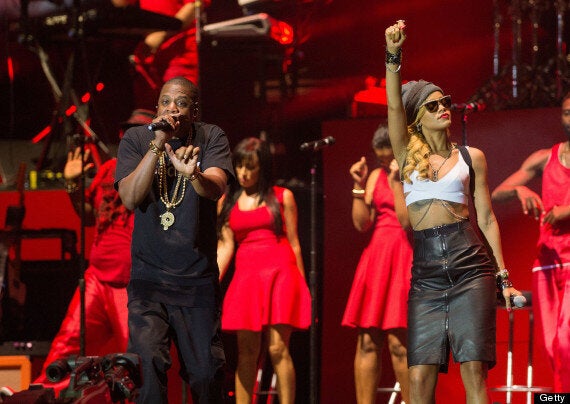 Jay-Z and Rihanna at Wireless
Her appearance, complete with a new diamond grill on her teeth, came towards the end of Jay-Z and Justin Timberlake's epic two-and-a-half hour set.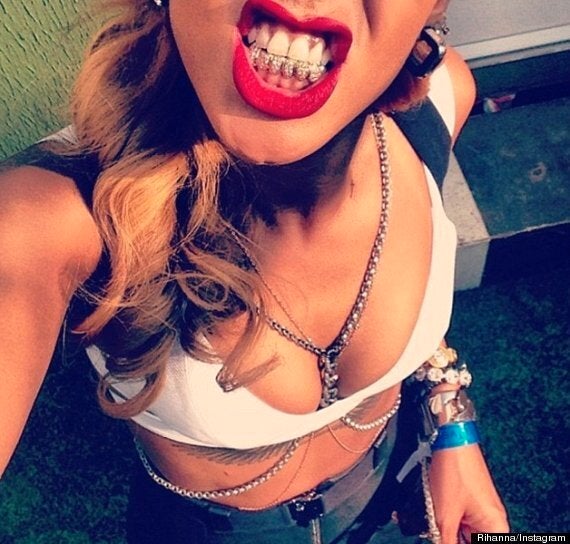 Rihanna shows off a diamond grill
After opening with their number one single 'Holy Grail', Justin and Jay took it in turns to show of their much-loved material, including 'Encore', 'Mirrors', 'SexyBack' and 'Heart Of The City' in a fast and plentiful tag team effort.
The pair high-fived each other as they walked out on stage and while a beaming JT was clearly ecstatic from sharing such a platform with the hip hop legend, Jay took in the crowds adoration with a knowing nod.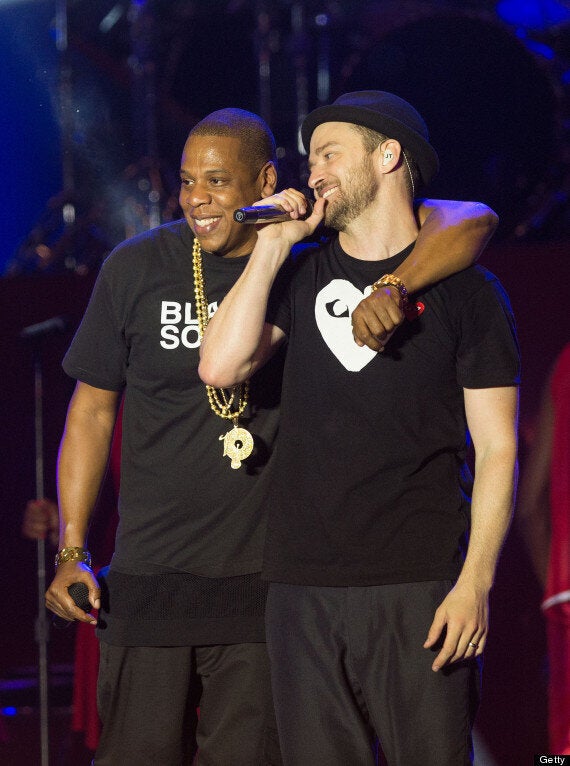 A new bromance: Jay-Z and Justin Timberlake
There were lots of questions to fire up the audience, with the pair asking "did ya'll come to throw a party tonight?" but untimately their impressive back catalogue of tracks was all the motivation crowd needed to move their feet.
Justin owned the stage alone for songs like 'Senorita' and 'Rock Your Body', which emerged seamlessly from Jay's 'I Just Wanna Love You (Give It 2 Me)', giving Hov a little break to change his top.
Talking of top changes, by the end of the show Jay was wearing a t-shirt adorned with 'Blame Society'. He announced he was dedicating the set to Trayvon Martin, an unarmed black teenager who was shot dead in the US and whose killer was this week allowed to walk free claiming self-defence.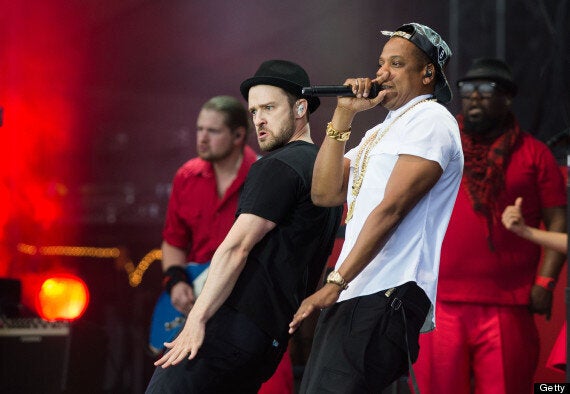 Justin Timberlake and Jay-Z get that dirt off their shoulders
There were screams for an appearance from Beyonce when Jay began to sing his 2003 collaboration with his now wife, 'Bonnie and Clyde', but after promising a surprise all weekend it was 25-year-old Rihanna who became the only woman to share the stage with the two superstars. And fans weren't disappointed.
After her appearance Rihanna tweeted:
However, arguably the real highlight of the final night of Wireless Festival 2013 in its new home at Stratford's Olympic Park, was JT and Jay-Z bringing two once very different worlds together for a tribute to New York. Always the showman, Justin was every bit the Broadway star as he sang Frank Sinatara's 'New York, New York' in the very urban setting, leading into Jay-Z's huge 'Empire State Of Mind'. Jay may not have had Alicia Keys by his side for the track, but his new collaborator certainly filled her boots.
By Wednesday the pair will be continuing their new partnership on their 'Legends of the Summer' tour in New York's The Bronx and we're sure the locals won't be disappointed.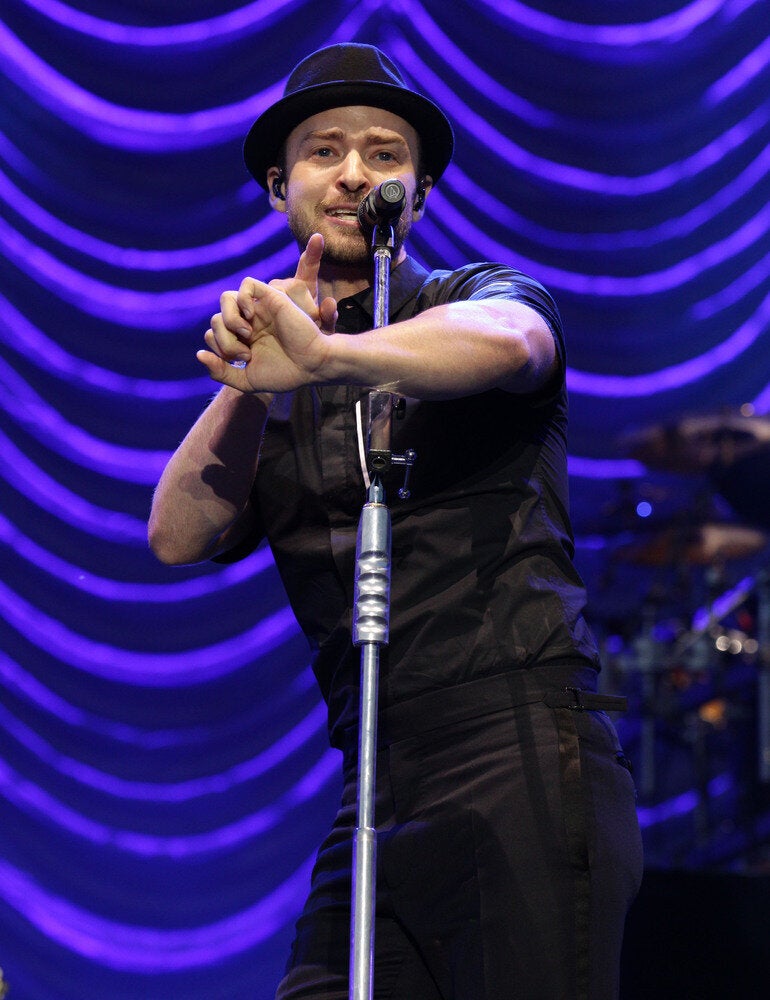 Wireless Festival 2013
Related