Miley Cyrus isn't the type of celebrity to bling it up with diamonds and furs and such in an effort to remind us how rich she is.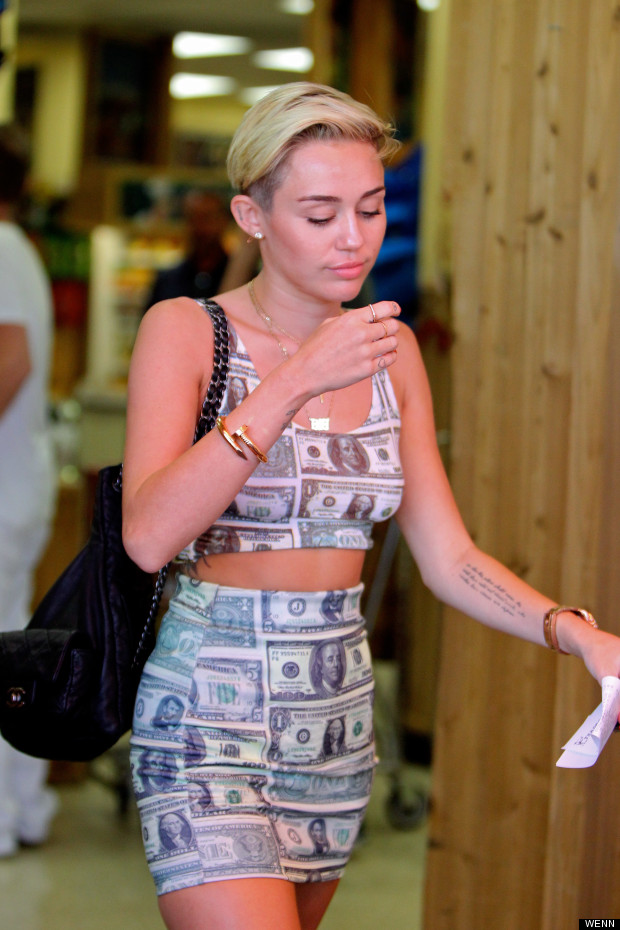 The singer and actress, however, did make a small attempt to flaunt her wealth on a trip to a supermarket in LA yesterday with her mother, Tish.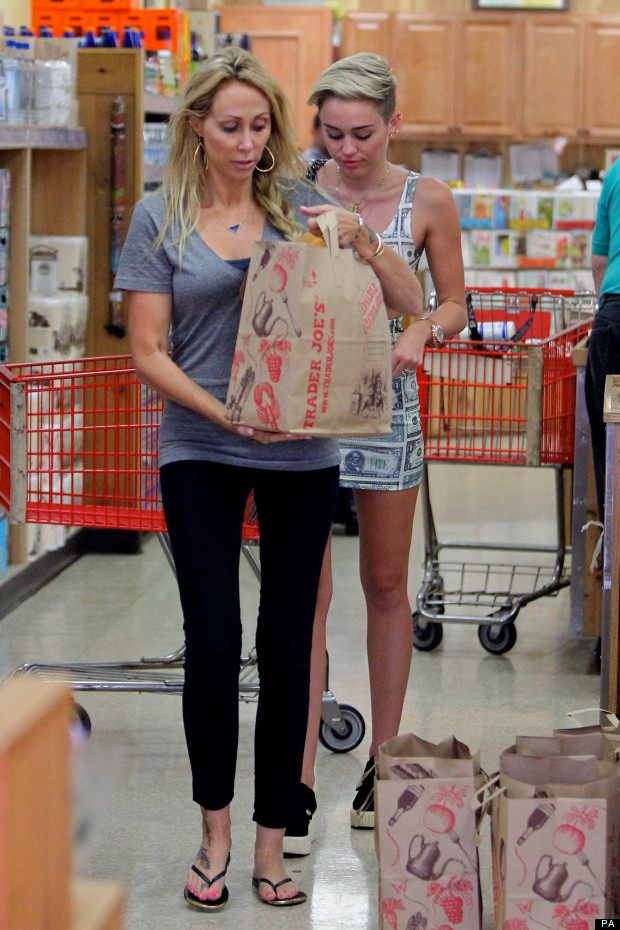 Miley donned a skimpy bra top and mini-skirt emblazoned with US dollars for the outing, which she matched with black platform sneakers, a black backpack and a rose gold watch.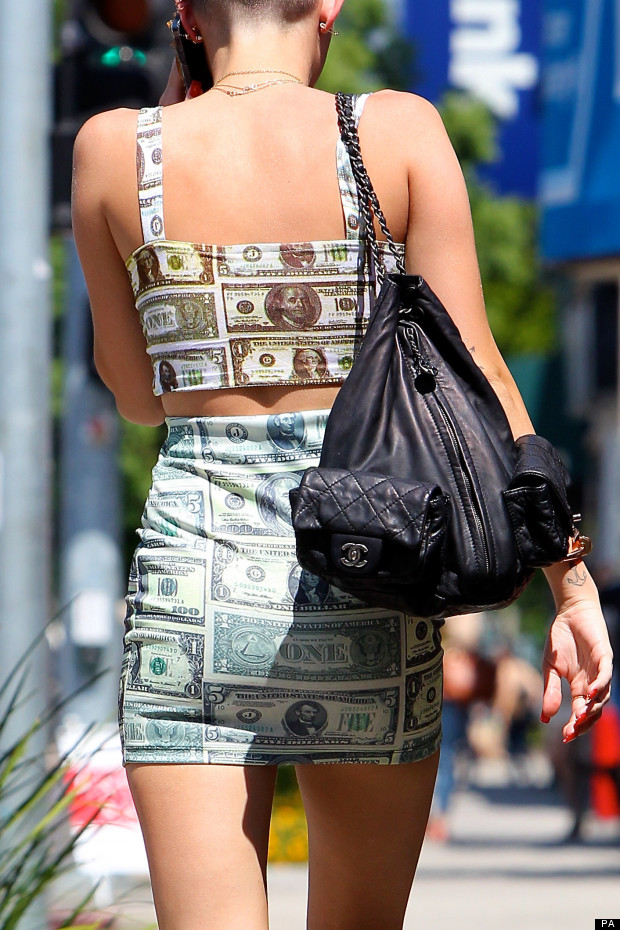 What do you think of Miley's look? Let us know by leaving a comment below.