Gwen Stefani is the epitome of cool and we defy anyone to disagree.

Just look at her here. We love the printed jeans and mesh boots. The black top is the perfect addition - as is the tote. And what about those wooden-rimmed sunglasses? Lush.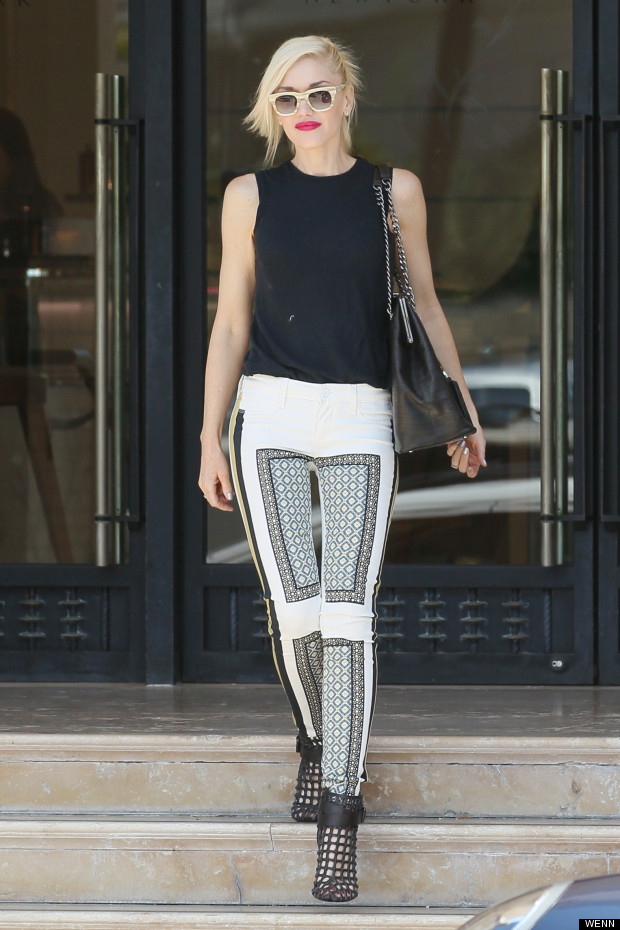 This is a style masterclass. Fact.