Tamara Rimay-Muranyi, a Fashion Marketing graduate from Northumbria University, exhibited her collection at Graduate Fashion Week and chatted about the inspiration behind her work and how this degree will fuel her dream to design commercial, accessible womenswear.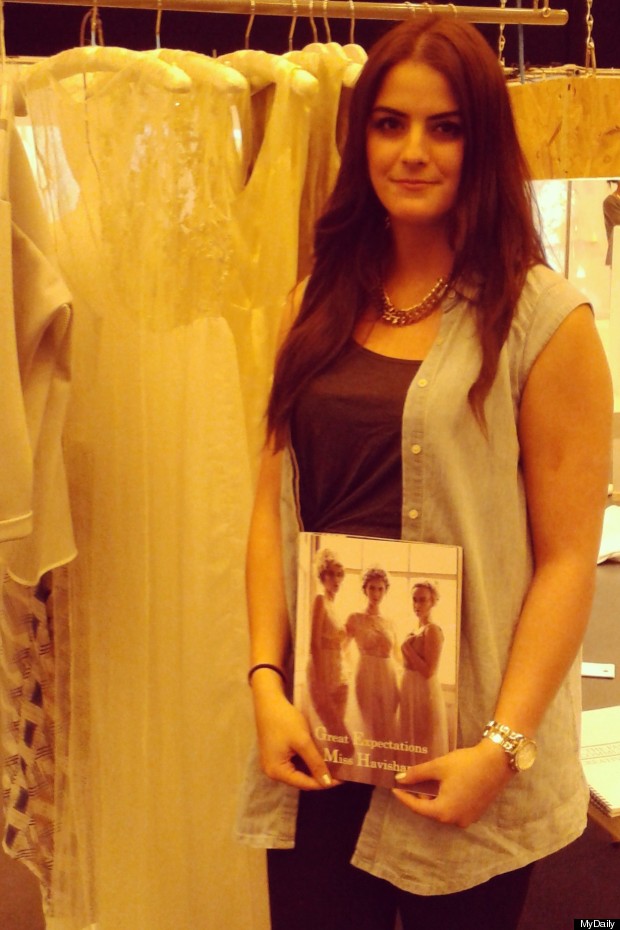 After a six month internship with bespoke bridal designer Adam Shaw, Tamara cultivated her love of intricate detailing and lace to create an exhibition collection inspired by Charles Dickens' Miss Havisham. Think gothic brides, think sheer gowns and gorgeous embellishment.

"I'm hugely inspired by Alexander McQueen but I wanted to design a collection that was ready-to-wear and more accessible to those shopping on the high street. I love the character of Miss Havisham - she's all mystique, emprisoned in her own house, never out of her white wedding dress."

For more information on Tamara and her work you can find her on Twitter @Tamara40rm.

Take a look through all the glittering graduate talent this year in our gallery below. Northumbria University weren't the only ones working it on the catwalk...




MORE NEW TALENT
See all the latest graduate fashion and degree shows here.