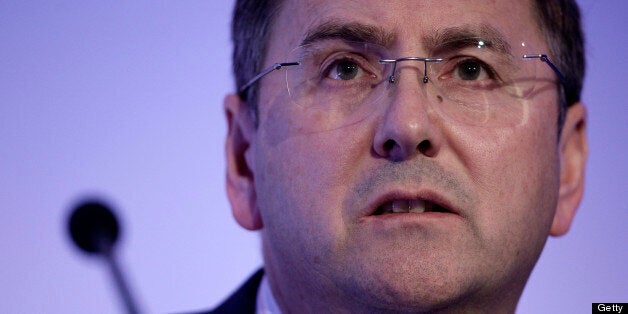 Tesco chief executive Philip Clarke has been stripped of his licence and banned from driving for six months after being caught speeding.
The executive will not be hindered in running Tesco, thanks to his entitlement to a chauffeur, but he will have problems enjoying his own car - a Jaguar XJ.
The supermarket chief was banned from driving after racking up over 12 penalty points, the Sunday Times reported.
It is not clear how Clarke got the points, but the supermarket confirmed: "Philip Clarke regrets this matter and accepts the decision to suspend his licence."
Clarke did not get the penalty on his five mile commute from his home in Cuffley, Hertfordshire to the retailer's HQ in Cheshunt, it is understood.
The 53-year old took over from Sir Terry Leahy as Tesco chief in 2011. He has been busy working to ensure a speedy return to growth for the chain, after it saw profits fall this year for the first time in 20 years.
Popular in the Community