Can you work cat eye sunglasses despite the fact it's the dreariest summer ever? Alexandra Jones is The Experimentalist and she found out how to wear them, road-tested them and reported back on whether they're genuinely do-able or just for models and celebs...

What with the inclement weather we've been treated to recently I thought I would have a difficult time of it this week. How does one test a sunglasses trend without sun?

Especially when I, along with the rest of the rational world, was firmly of the opinion that unless you're J-Lo circa 2002 or Karl Lagerfeld (circa always) wearing sunglasses on a shady day (or God forbid, indoors) was basically the same as carrying round a giant "please hurl abuse and chips at me!" sign.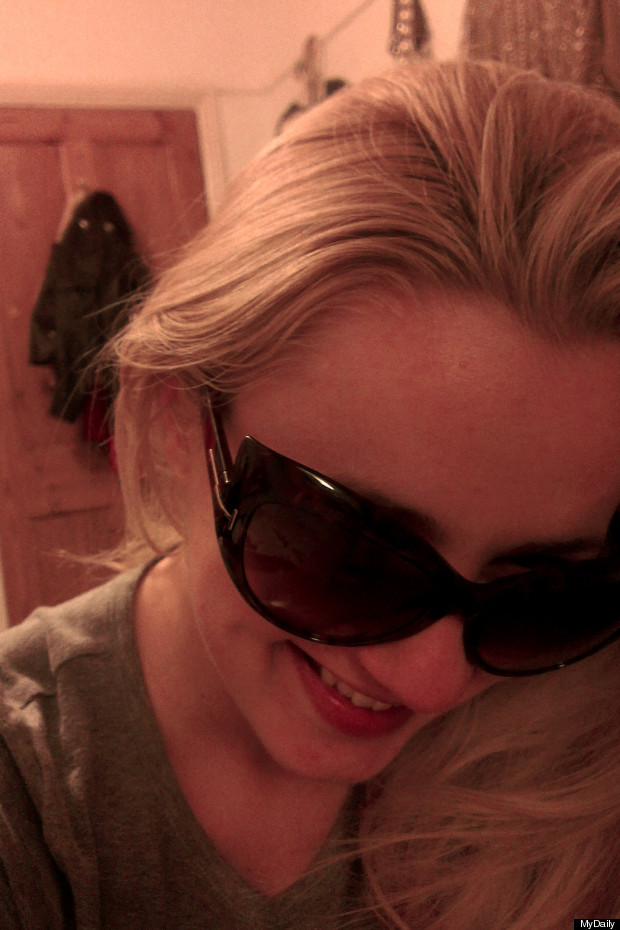 So for a few days I only wore the ultra-plush Tom Ford sunglasses from my-wardobe in the confines of my (particularly un-plush) bedroom; I was like Miss Havisham with a migraine.

That was until my shiny new flatmate (albeit inadvertently) helped me to see the light. His name is Dave, he's from Australia (we got him off of the internet (well, Gumtree)) and the other day he was telling me about how unimpressed he was with our not very shiny weather.

Like any self-respecting British person, I immediately went on the defensive. I was like "dude, anyone can have a ball when it's 30 degrees and sunny but it takes next level tenacity and awesomeness to have an amazing time despite a summer of almost solid cloudy showers".




And that's when I had the epiphany moment: I would wear these sunglasses where ever and whenever I wanted because being British means wearing shorts and sunglasses, singeing burgers on barbecues and drinking outdoors irrespective of the weather.

From shaking it in a swamp at Glasto to enjoying a beer garden in a gale-force, Britain does triumph-in-the-face-of-elemental-adversity chic like no other nation.

It helped, of course, that I was already pretty sold on this trend. What's not to love about cat-eye glasses? They're quirky, without being weird, fun without being ridiculous and just a tiny little bit Bridget Bardot (i.e. sexy). I forgot to wonder whether they actually suited me because they're just very lovely.

As well as this, stylist Amy Bannerman has given them her seal of approval. "An image of Lara Stone from The New York Times, wearing high-waisted blue jeans, a fitted white t-shirt and an oversize pair of cat-eye tortoise-shell sunglasses is burnt onto my memory as the perfect choice for a summer outfit," she says. "Need I say more? This is how to wear them."

I have since worn them to the office, in the office, to drinks, on the tube (although that was because I forgot I had them on) and one time on a drizzly Sunday afternoon bike ride.

I've also enlightened a great many of my friends who snorted, much like I would have done before my light bulb moment, at someone (i.e. me) wearing sunglasses on a slate-grey day.

Because they're not just sunglasses, they are a cat-eyed celebration of our Great British sanguinity in the face of yet another dreary summer. Or at least that's what I'm telling myself.

MORE
Find out how to wear the latest trends with The Experimentalist here.