London Fashion Week is a marathon and for many women the most important few days of the year. A Creative Director, a Fashion Director and a blogger told MyDaily what each season is like for them...

Sacha Mascolo-Tarbuck is the Global Creative Director of Toni & Guy which designs hairstyles for numerous shows at London Fashion Week every season. She talks Giles Deacon, comfortable heels and champagne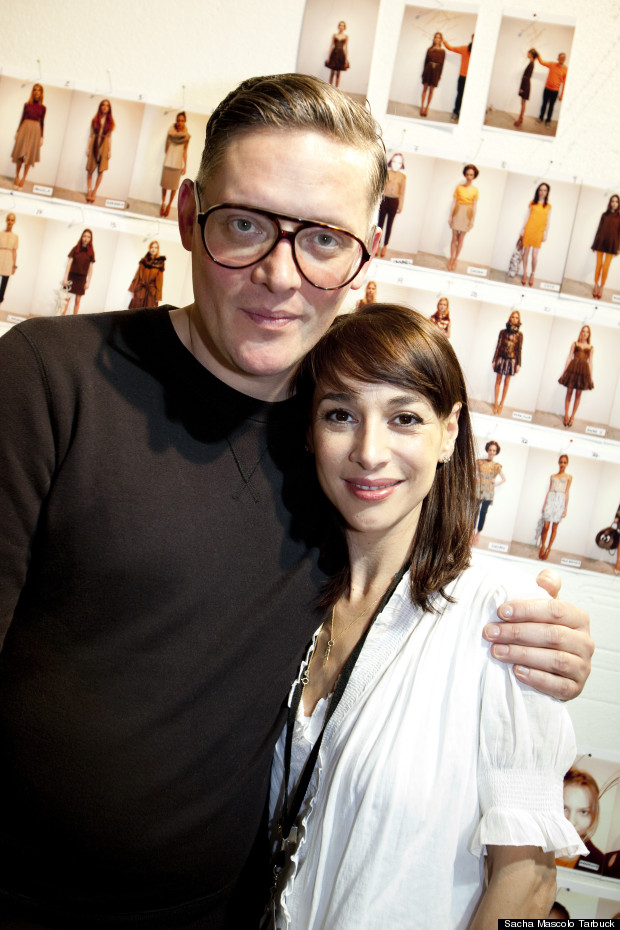 How many years have you been going to LFW?
Too many to admit! I've been working at fashion week for nearly 20 years and we have been official sponsors since 2004. These days I tend to spend more time front row than backstage so it's nice to actually see the shows.

What was your most favourite show to date?
My absolute favourite show each season is GILES - it's always the highlight of my week. We have been lucky enough to work with Giles Deacon since 2008 so picking a favourite show is tough, I love each one more than the last. I guess that's what makes him such an incredible talent.

Tell us what will be in your handbag to survive the shows?
My iPhone and power pack (I need my phone), tickets and my schedule so I can fit everything in. Also, MAC's Mineralised Skin Finish and label.m Resurrection Style Dust to keep my hair looking its best.

What are your fashion week wardrobe staples?
A great statement Jacket and comfortable heels that I can walk in (even on the cobbles at Somerset House).

What do you do in between the shows?
Catch up with my PR team, do interviews with press, do camera for our in-house TV channel TONI&GUY.TV and squeeze in the occasional lunch.

Where will you be hanging out when you're not next to the catwalk?
Backstage with my team, in the TONI&GUY Blowout bar or wandering around the exhibition catching up with some of the designers we work with.

Which designer are you most looking forward to?
As ever, Giles.

How do you relax at the end of the day?
A glass of champagne and a good catch up with my team - I love hearing about their day and all of the shows we've been doing.

Carmen Borgonovo is Fashion Director of my-wardrobe.com and was previously a Senior Fashion Editor of Harper's Bazaar. She talks Junya Watanbe, Mary Katrantzou and red wine at the end of the day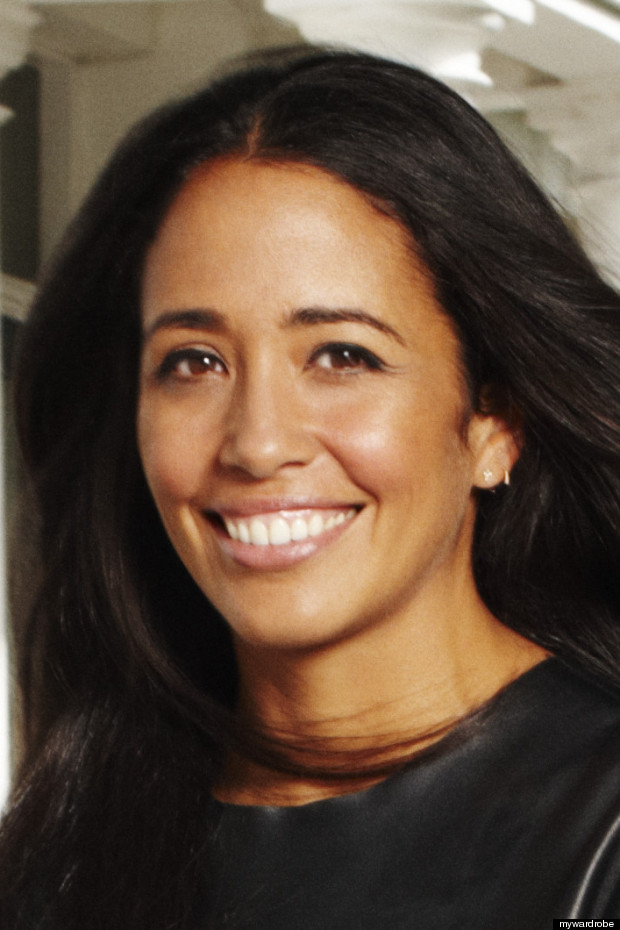 How many years have you been going to LFW?
Eight years and I always look forward to it. It's so interesting to see how it has evolved in that time.

What was your most favourite show to date?
I have very fond memories of the Junya Watanabe show right after September 11th - the poetic beauty of the collection coupled with an Air Supply soundtrack was bliss. In that short moment, we forgot about everything that was happening in the world and were transported to a better place.

Tell us what will be in your handbag to survive the shows
I always carry a bottle of Evian water, my Smythson notebook, iPhone and a copy of WWD.

What are your fashion week wardrobe staples?
Joseph trousers, Duccio Venturi lace up shoe boots, Carven stretch top and my Acne biker jacket.

What do you read between the shows?
WWD, The Daily and Style.com on my iPhone.

How do you relax at the end of the day?
I have a glass of red wine with the team.

Where will you be hanging out when you're not next to the catwalk?
At the various showrooms, reviewing and the editing the collections.

Which shows are you looking forward to most?
I always look forward to Jonathan Saunders, Mary Katrantzou and Richard Nicoll.

Naomi Mdudu is Editor of fashion blog The Fash Pack. To survive LFW she needs her iPhone and Chanel lipstick and she doesn't stop working even when the shows finish at the end of each day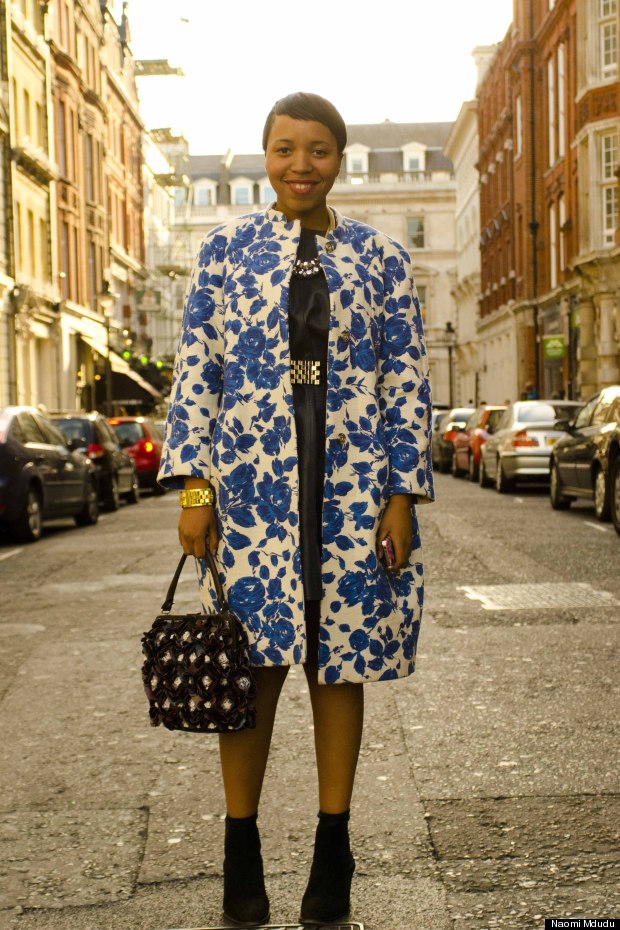 How many years have you been going to LFW?
Five, which sounds crazy! I don't know where all of the time has gone.

What was your most favourite show to date?
It has to be Burberry's first show in London - it felt like a real moment.

Tell us what will be in your handbag to survive the shows?
My iPhone charger is a must. I don't leave anywhere without it, especially at fashion week when I'm constantly on email and Twitter. I'm never too far from my Chanel lipstick and Christian Dior Touche Eclat for the last minute touch ups. Also, I always stock up on paractamol just in case.

What are your fashion week wardrobe staples?
There are so many shows each day, so I try to make sure I'm comfortable. A good pair of flats are a must and I live in my Diesel ankle boots.

What do you read between the shows?
If I have a second, I catch up on British ELLE and Harper's.

Where will you be hanging out when you're not next to the catwalk?
At Abi Marvel's blogger initiative, The Apartment. It's a stone's throw away from the tents but has a really chilled out vibe to work in and catch up between shows.

Which shows do you look forward to?
That's so hard. Christopher Kane, Peter Pilotto and Burberry are definitely up there.

How do you relax at the end of the day?
I wish! My evenings during the shows are spent editing photos, posting, answering emails I didn't get a chance to during the day and going through the countless notes and reminders I've written on scribbles of paper throughout the day.