If you remember one name when it comes to the University of Bedfordshire's graduate fashion show 2013, make it Melissa Miller. Why? Because the cut, palette and whole aesthetic of her collection was just so right.

At graduate level, one of the most difficult things for a designer can be stepping away and know instinctively when you've done enough. But Miller clearly doesn't have this problem - her look clean but defined and she had confidence to keep things simple.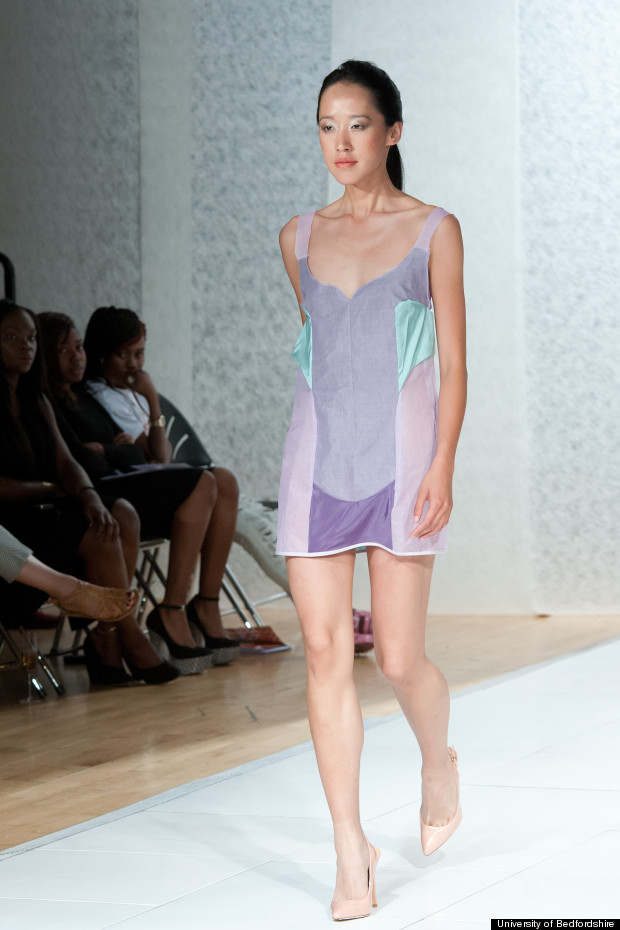 Zoe Adamson's London Games-inspired sports luxe is also notable for catching the spirit of the moment - that lean towards truly wearable luxury and utility textiles - meanwhile Avnita Desai's gothic designs told a dramatic story that was a compelling end to the campus show.

Take a flick through the designers' work - full screen is a must...